Posted: July 9, 2021
Filed under:
Clothes
| Tags: black flat sandals, brooch, green, green silk blouse, white, white linen pants
Leave a comment
It's been a strange spring. The fact that we even have a spring is strange enough, since usually, we just have a few days of extreme humidity after the winter and then, bam, summer is here. This year, on the other hand, we actually have a spring with rain and slowly warming days. It's nice to be able to feel the changing seasons. The downside of that, though, is that the insect population in our garden absolutely explodes. Sure, there are some nice ones like ladybugs, fireflies (which I've been watching every night), dragonflies, and wasps (yes, wasps are beneficial to your garden!), but there are plenty of nasty caterpillars and snails (I know snails are not insects, but they're harmful nonetheless). Just check out these caterpillars I found on our sweet osmanthus tree, and the moth that they hatched into:
This isn't entirely off-topic either, because all these bugs have inspired my outfit. The caterpillar brooch is obvious, but there's a subtler touch – my shirt and pants are both made of silk, which, of course, comes from the silkworm. See, you can find fashion inspiration anywhere, even from nasty pests.
---
Posted: June 14, 2021
Filed under:
Clothes
| Tags: belt, brown, canvas monk shoes, green, green shirt dress, style imitating art, white, white embroidered cardigan
5 Comments
Here's my outfit for this week's SIA, inspired by an anonymous watercolor sketch of flowers and a butterfly. This one is a bit of a loose interpretation. I noticed how the flowers in the sketch almost look 3D, so I mimicked those with my embroidered cardigan. My dress is to mimic the background of the sketch, and if I had a butterfly brooch, it would've been perfect here, but hard to believe as it may be, my large collection of brooches doesn't include a single butterfly one! I have a lot of bug brooches – ladybirds and bees and beetles, but no butterfly. I've just never found a butterfly brooch that sparks my fancy, I guess. Anyway, I made up for it with my shoes – the color and the "wings" on the sides can be a reflection of the butterfly. So, not an exact match, but I'm happy with it.
Don't forget to check out Daenel's blog on Wednesday to see other outfits inspired by this lovely sketch!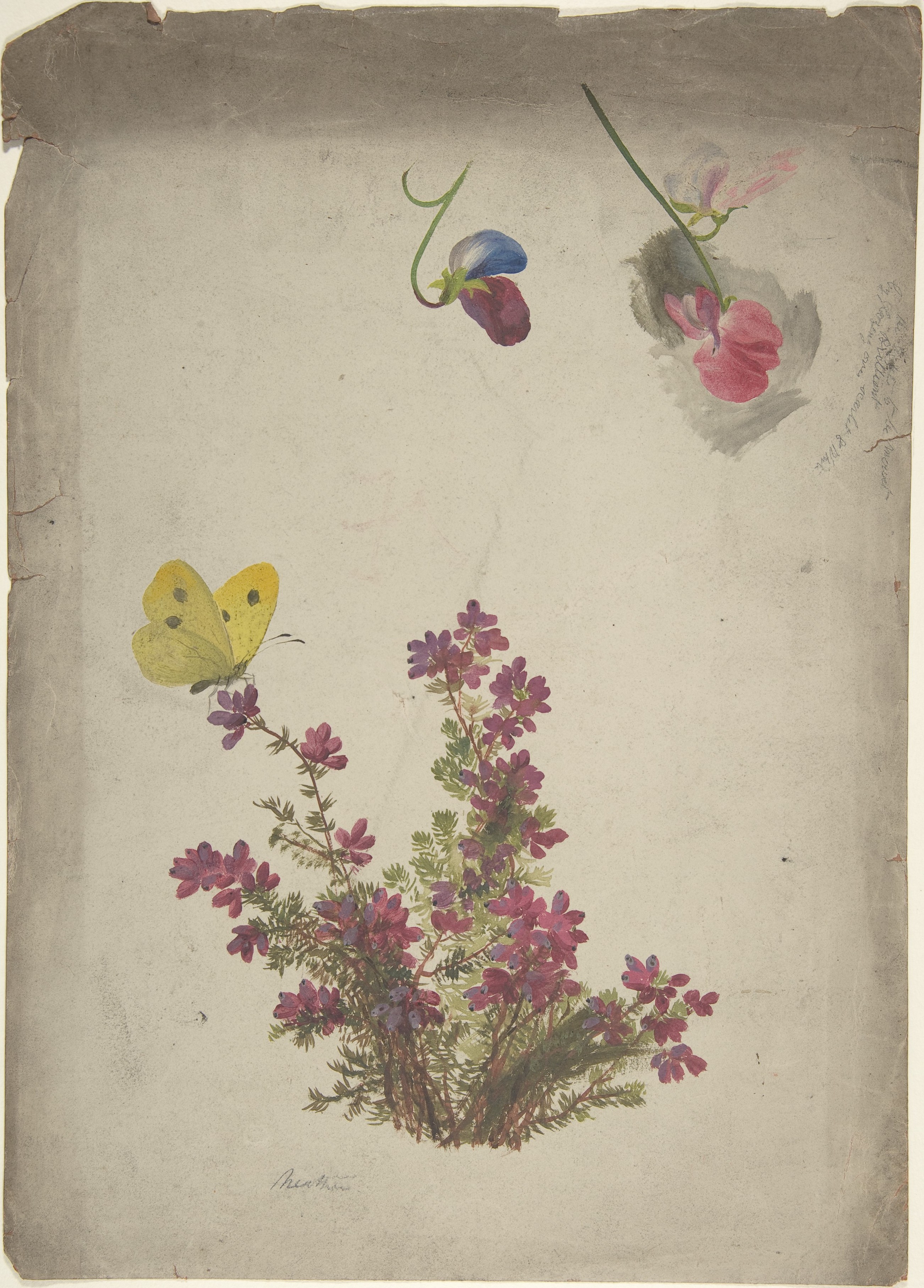 ---
Posted: May 5, 2021
Filed under:
Clothes
| Tags: black, black houndstooth scarf, black jeans, black lace-up boots, brooch, green, green jacket, green turtleneck, socks
Leave a comment
I've mentioned last week that I cannot resist a cute/quirky brooch, and these days, I often build an entire outfit around a brooch. Take this one, for example – I don't often wear brooches with human shapes/faces (they always strike me as a tiny bit creepy), but this one, in the shape of Pierrot the clown, fits that sweet spot between quirky and vintage that I love. Since the brooch itself is so attention-grabbing, I kept the rest of the outfit simple, using the little green gem on the brooch as a starting point and matching that to my jacket, sweater, and even socks, so the brooch can really shine.
Maybe I should keep an eye out for Harlequin and Columbine brooches as well, to complete the set…
---