Posted: July 16, 2021
Filed under:
Clothes
| Tags: blue, blue striped blouse, brooch, brown, canvas monk shoes, suspenders, white, white baggy pants
2 Comments
Dark Academia has been my newest style discovery this past year (I hate using the word "aesthetics", because I'm strictly just in it for the fashion), but with a focus on layering, heavy fabrics, and dark colors, it's not an easy one to translate to the summer of my tropical climate. So I'm experimenting with Light Academia instead. I use similar silhouettes and patterns to Dark Academia, but in lighter colors and fabric. I also added a pair of suspenders and use my brooch like a tie pin to highlight the academia/vintage/classic elements of the outfit. I think the outfit is a success, and it's definitely given me some more ideas to try with my summer style!
---
Posted: June 14, 2021
Filed under:
Clothes
| Tags: belt, brown, canvas monk shoes, green, green shirt dress, style imitating art, white, white embroidered cardigan
5 Comments
Here's my outfit for this week's SIA, inspired by an anonymous watercolor sketch of flowers and a butterfly. This one is a bit of a loose interpretation. I noticed how the flowers in the sketch almost look 3D, so I mimicked those with my embroidered cardigan. My dress is to mimic the background of the sketch, and if I had a butterfly brooch, it would've been perfect here, but hard to believe as it may be, my large collection of brooches doesn't include a single butterfly one! I have a lot of bug brooches – ladybirds and bees and beetles, but no butterfly. I've just never found a butterfly brooch that sparks my fancy, I guess. Anyway, I made up for it with my shoes – the color and the "wings" on the sides can be a reflection of the butterfly. So, not an exact match, but I'm happy with it.
Don't forget to check out Daenel's blog on Wednesday to see other outfits inspired by this lovely sketch!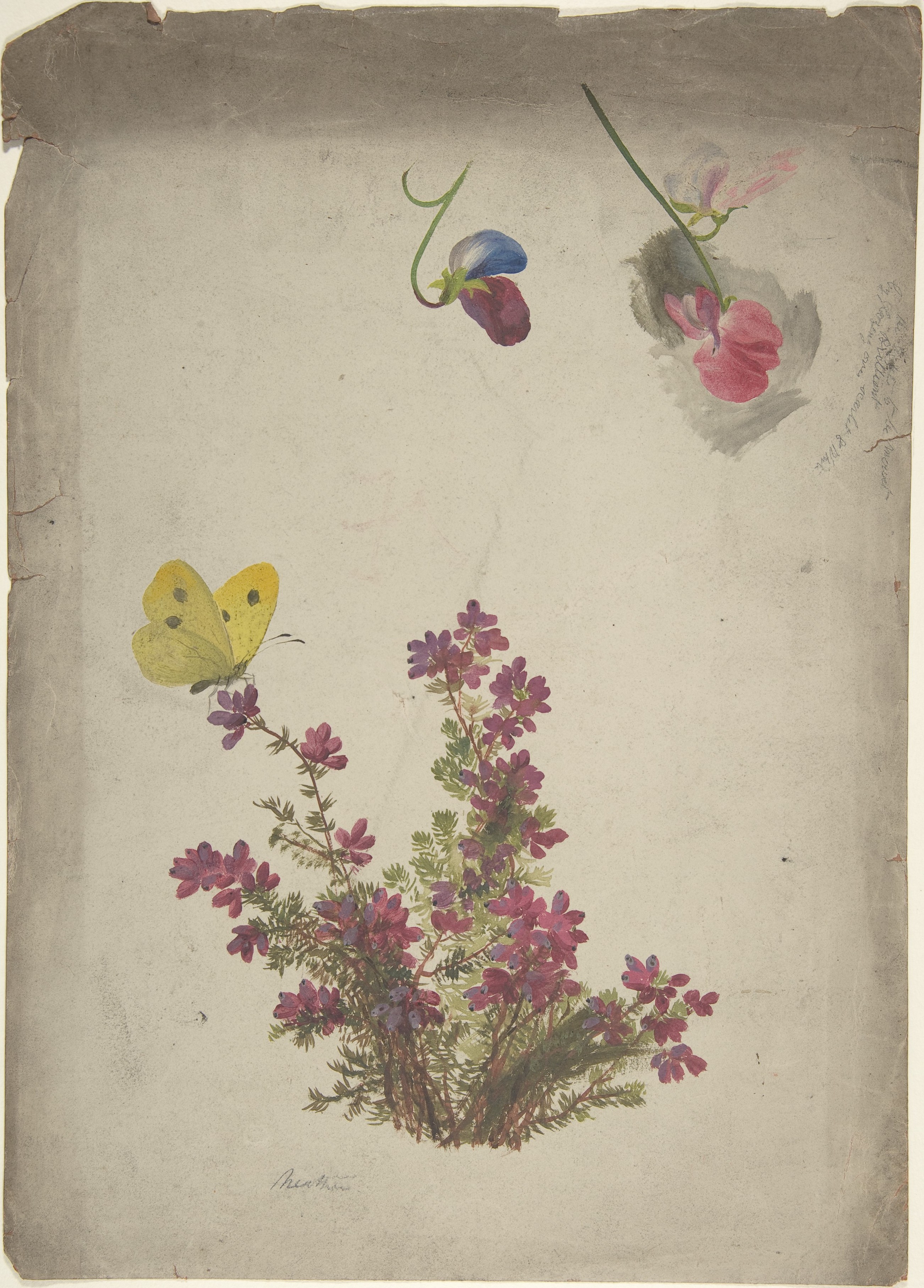 ---
Posted: June 9, 2021
Filed under:
Clothes
| Tags: blue, blue linen skirt, brooch, brown, canvas monk shoes, red, red striped top, white
Leave a comment
A horizontal striped top is one of the must-haves in my closet, and I can never have enough – it seems I'd buy new ones every year! This one, for example, is one of the few new items I bought last year (from Uniqlo). I've been wearing it casually a lot, but I wanted to try pairing it with something dressier, like this skirt. With its high waist and buttons, it makes me think Edwardian, and by pairing with this striped top and these canvas shoes, I could almost picture myself in the French Riviera in the early 20th century. When the pandemic makes it impossible to travel, I guess I have to rely on my clothes to do some traveling in my head.
---