Posted: August 10, 2020
Filed under: Clothes, Style Imitating Art
| Tags: blue, chambray dress, handkerchief, pink, pink cut-out heels, style imitating art
3 Comments
For this week's SIA, inspired by Gustav Klimt's portrait of Mada Primavesi, I knew immediately I'd wear this dress, as its bluish, grayish color is perfect to mimic the dress of the little girl in the painting. The accessorizing, however, took some thinking. The shoes were easy enough – these vintage cut-out heels can reflect some of the colors and intricacy of the background – but I wanted something to mimic the floral motif as well. In the end, I decided to accessorize with this cotton handkerchief. It's one of my recent thrifted finds; I can tie it, Karate Kid-style, as I bike to work to prevent sweat from falling into my eyes or use it as a make-shift mask, and the print is pretty enough to add a touch of interest to the outfit.
Don't forget to check Daenel's blog on Wednesday to see other outfits inspired by this painting!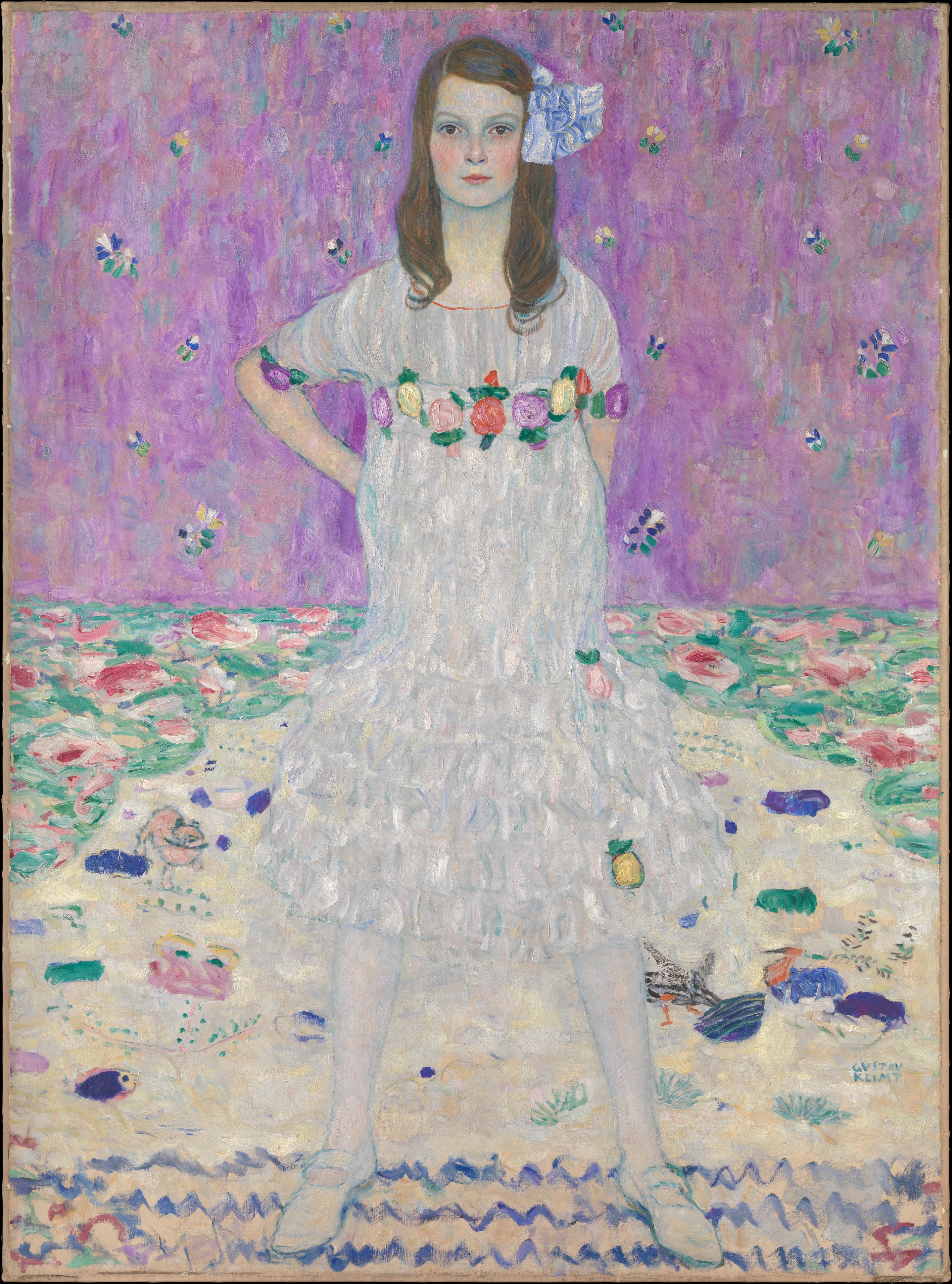 ---
Posted: June 10, 2020
Filed under:
Clothes
| Tags: blue, navy paperbag pants, pink, pink cut-out heels, white, white eyelet top
3 Comments
As I mentioned in my post last week, I've resolved to only buy secondhand from now on, including accessories and shoes. However, I've discovered that the business for secondhand shoes in Vietnam is not as thriving as for clothes – I haven't found a lot of secondhand stores that sell shoes, and those that do only carry tiny sizes. But it doesn't matter. I have enough shoes, and it makes it much more special when I found a pair that I like and fit me – like these cutout heels, for example. (And of course, that's why I title my post after an album by The Decembrists. There are cutouts on my shoes and my shirt, and my shoes are kind of castaways, being secondhand and all.) I keep the rest of the outfit simple, since I think the shoes provide enough interest.
---
Posted: May 8, 2020
Filed under:
Clothes
| Tags: blue, blue boyfriend jeans, navy turtleneck sweater, pink, pink loafers, socks
1 Comment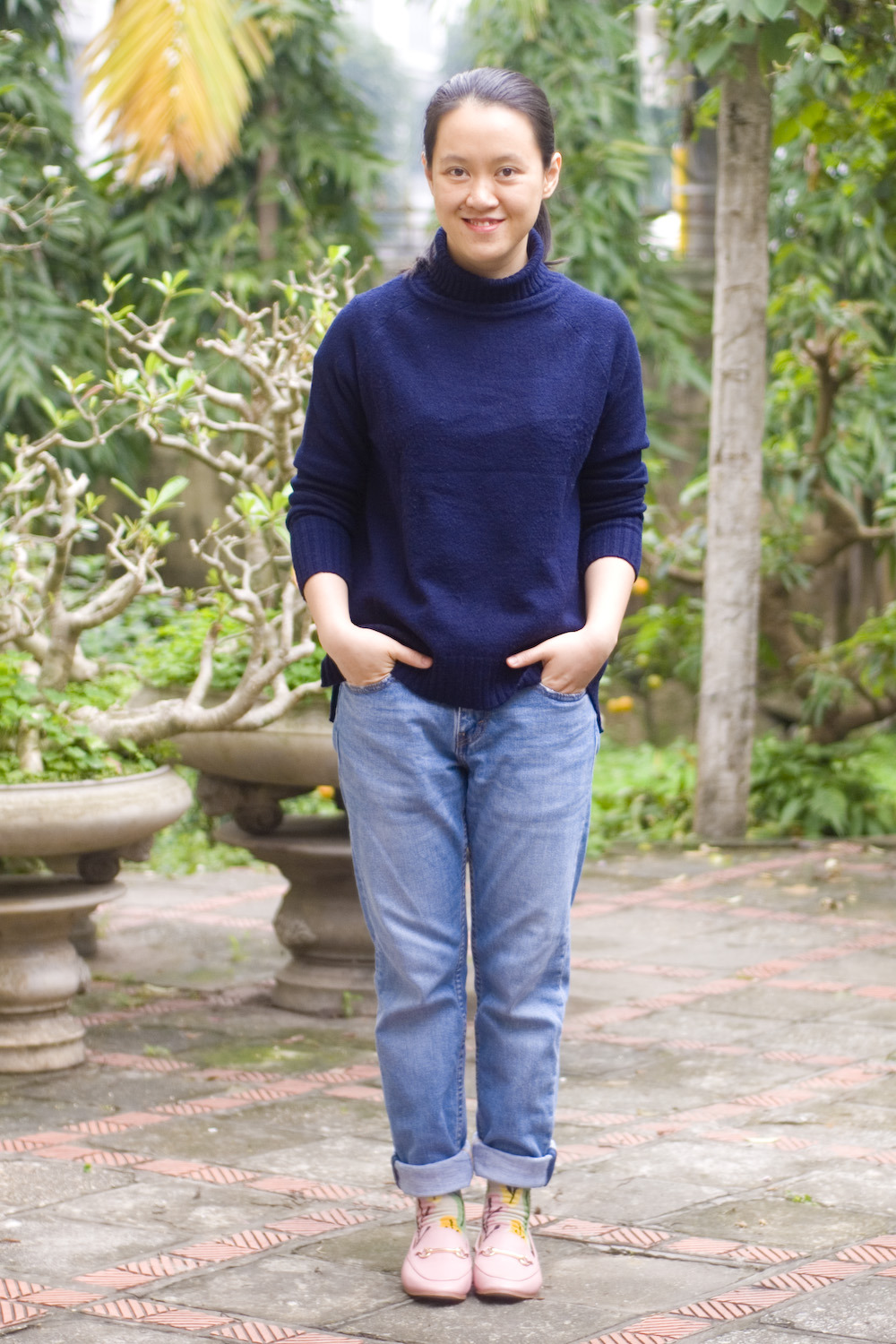 We may be back to work but I still have a few leftover work-from-home outfits, so here's one of them. In hindsight, this outfit could actually be an outfit for SIA – the colors are perfect. But lately, navy blue and pink has been one of my favorite color combos, so it's no surprise that I'm always reaching for it.
This is going to sound totally superficial, but I'm really excited to get back to work just for the prospect of being able to dress up again. It's too bad that the weather is warming up fast, which makes dressing up more difficult for me. I do have some new pieces I'm itching to wear though, and I'm looking forward to that.
---