Posted: June 14, 2021
Filed under:
Clothes
| Tags: belt, brown, canvas monk shoes, green, green shirt dress, style imitating art, white, white embroidered cardigan
5 Comments
Here's my outfit for this week's SIA, inspired by an anonymous watercolor sketch of flowers and a butterfly. This one is a bit of a loose interpretation. I noticed how the flowers in the sketch almost look 3D, so I mimicked those with my embroidered cardigan. My dress is to mimic the background of the sketch, and if I had a butterfly brooch, it would've been perfect here, but hard to believe as it may be, my large collection of brooches doesn't include a single butterfly one! I have a lot of bug brooches – ladybirds and bees and beetles, but no butterfly. I've just never found a butterfly brooch that sparks my fancy, I guess. Anyway, I made up for it with my shoes – the color and the "wings" on the sides can be a reflection of the butterfly. So, not an exact match, but I'm happy with it.
Don't forget to check out Daenel's blog on Wednesday to see other outfits inspired by this lovely sketch!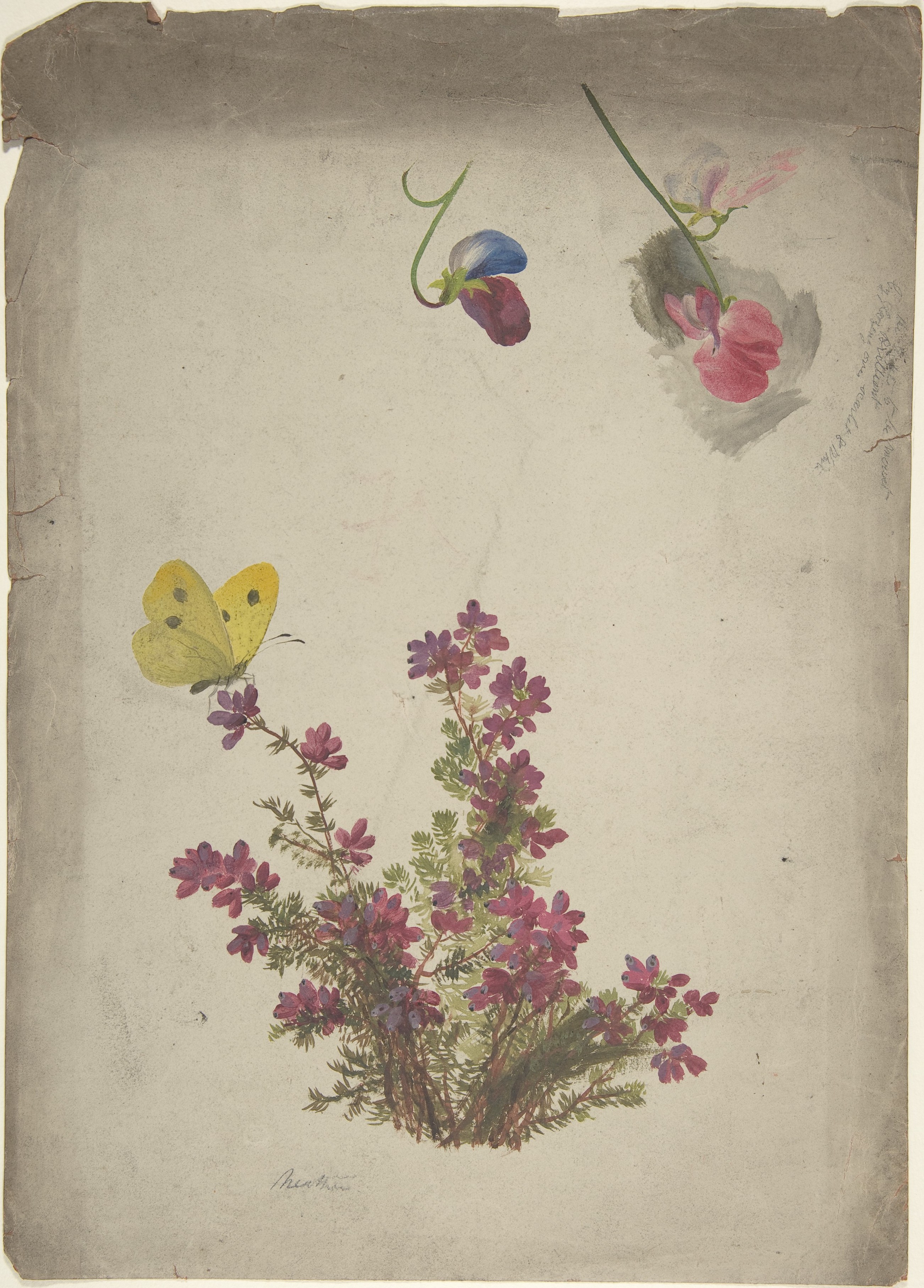 ---
Posted: October 16, 2020
Filed under:
Clothes
| Tags: green, green shirt dress, saddle shoes, socks
3 Comments
I had so much fun pairing my saddle shoes with socks and dresses that I tried it again with this dress, again adding my own funky twist with these printed socks instead of the traditional white bobby socks. I had thought about saving these socks for SIA someday (they are printed with Monet's "Woman with a Parasol", hence the post title), but truly, I've been wearing these artwork socks for SIA at least twice already, so I didn't want to use them as a crutch. They're fun in their own right, and I should wear them more, not just for SIA.
In other news, my dress could really use a good steaming, but I figured it's just going to get wrinkled anyway, so why bother?
---
Posted: July 3, 2020
Filed under:
Clothes
| Tags: brooch, brown, brown heeled oxfords, green, green shirt dress
2 Comments
I told you there would be more green things on the blog, didn't I? When I first saw this dress at the thrift store, I hesitated because it has a polyester lining (why would you do that? Make a dress in cotton and line it with polyester, thus negating all the benefits of the cotton?), but then I saw that the lining can be removed quite easily, and well, you bet that I snapped it up right away. It's pretty much the perfect dress for me – the length, the style, the color are all right up my alley. The only demerit is that it doesn't have pockets, but well, you can't have everything.
---