A Little Teapot
Posted: May 18, 2020
Filed under: Clothes, Style Imitating Art
| Tags: belt, black, black loafers, brooch, green, light green shirt dress, style imitating art
3 Comments
I struggled a bit with this week's SIA, inspired by this gorgeous Worcester teapot. I may have the individual pieces, but they don't all go together, and I didn't want to force them together just for the sake of mimicking the inspiration exactly. In the end, I decided to just go for the general feel of the piece rather than being literal.
By a stroke of luck, I recently found this dress in an online thrift store, and the color and the delicate embroideries on the top kind of remind me of the lighter part of the teapot, and I paired it with this braided belt to mimic the handle and my bird brooch is a nod to both the birds and the gold touches in the design.  All in all, I'm happy with the outfit, even if it's not as close to the inspiration as I'd like.
Don't forget to check out Daenel's blog on Wednesday to see other outfits inspired by this teapot!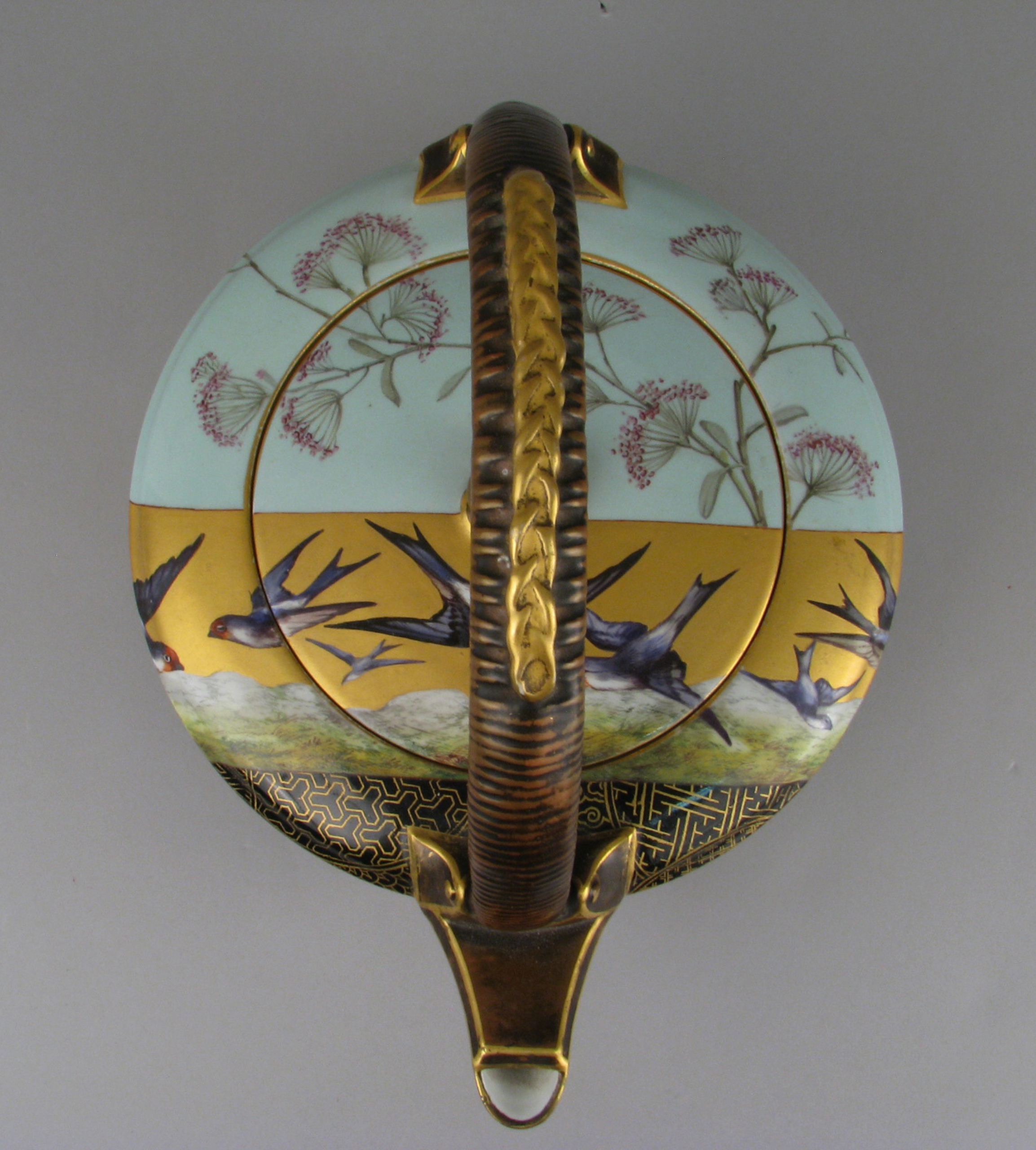 ---