Posted: September 21, 2020
Filed under: Clothes, Style Imitating Art
| Tags: belt, green, green cut-out heels, style imitating art, yellow, yellow floral dress
4 Comments
This week's SIA inspiration, a 19th-century cap, seems quite easy for me – the green color and the embroideries are things easily found in my closet. However, after looking at the cap more closely, I saw that it has quite a lot of yellow/gold, which is not that easy for me to recreate in my outfit. In the end, I decided to go in a different direction with this yellow shirtwaist dress – the print is perfect for the flowers on the cap, and I paired it with an embroidered belt and green shoes to mimic the rest of the cap. I'm really happy with the result, even though it wasn't what I'd originally planned.
Don't forget to check Daenel's blog on Wednesday to see other outfits inspired by this beautiful cap!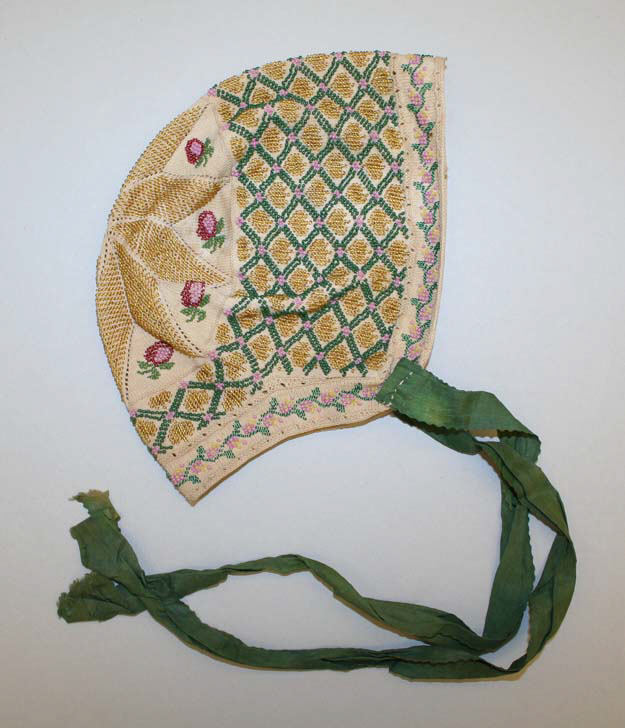 ---
Posted: June 3, 2020
Filed under:
Clothes
| Tags: belt, brown, brown loafers, yellow, yellow floral dress
1 Comment
If you've been reading the blog for a while then you know I've always lamented the lack of thrift/vintage shops in Vietnam. Well, during the quarantine, I was browsing around Instagram out of boredom and stumbled upon a few local vintage/second-hand shops – it's where I got this dress, this dress, and the dress I'm wearing here. You can imagine my excitement, and I've been happily replenishing my closet since. In fact, I've made a point to only buy second-hand from now on, including shoes. I have enough basic stuff in my closet to last me a long time, so I can just replace things as I go.
The good thing about thrifting now, as opposed to when I first started the blog, is that I have a clearer idea of what I like, so I'm more selective about what I buy. Of course, the cheap price is still a temptation, but I've tried to be more conscientious (before I buy anything, I always try to come up with at least three-five outfits for it) and so far everything I've bought has worked out – as you'll see.
---