Posted: July 4, 2018
Filed under:
Clothes
| Tags: blue, navy pants, navy print blouse, red, red slingbacks
Leave a comment
Happy Fourth of July to my US readers! I haven't taken outfit photos in a while (since school is out, I haven't gone anywhere; plus it's too hot for outfit photos), but I still have some straggling work outfits that I haven't posted yet, and here is one of them. I figure that between the red-and-blue color scheme and the pattern on my blouse, which looks like fireworks on the night sky, this would be appropriate for an Independence Day post. Do you guys have any plans for today? I hope you have fun!
---
Posted: April 23, 2018
Filed under: Clothes, Style Imitating Art
| Tags: blue, navy boyfriend jeans, navy print blouse, red, red kitten heels, style imitating art
2 Comments
Here's my interpretation for this week's SIA, inspired by the Hindu painting "Melancholy Courtesan". The painting is very colorful, so I'm hoping my printed top can reflect that. Originally, I planned to wear a pair of olive-green pants to mimic the green border of the painting, but a blue shirt, green pants, and red shoes are way too much, so I toned it down with my blue jeans. It's great that you don't always have to be literal with SIA.
Don't forget to check Jen's blog on Wednesday for the full round-up of other interpretations of this painting!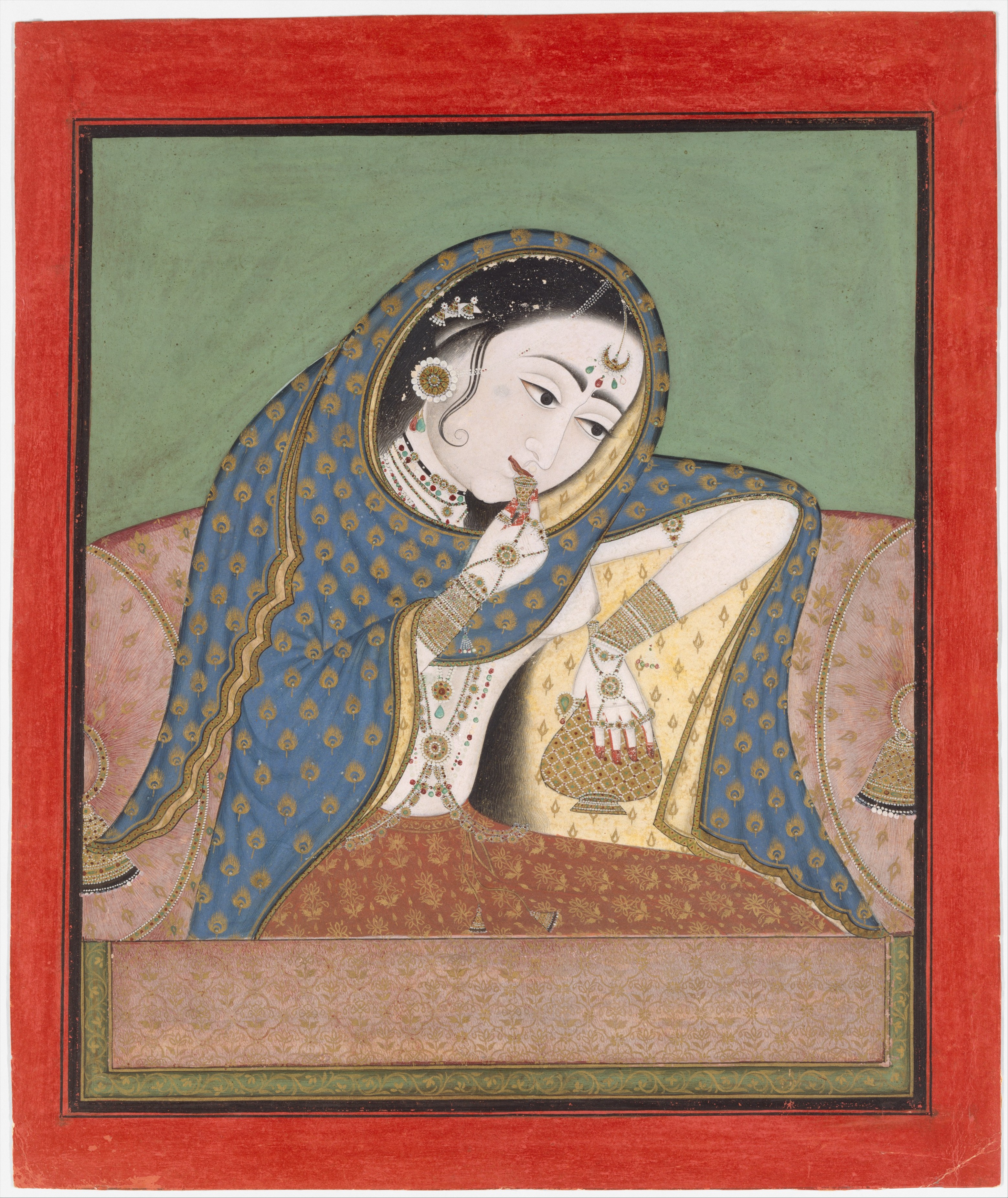 ---