Posted: August 26, 2019
Filed under: Clothes, Style Imitating Art
| Tags: blue, blue suede loafers, mustard wide-leg pants, style imitating art, white, white embroidered blouse, yellow
3 Comments
When I saw the inspiration for this week's SIA – a piece of 1920s textile sample – I immediately knew that I'd wear these pants, as they are the perfect shade for the orange part of the print. The blue-and-purple print was a bit more difficult, as I don't have a lot of purple in my wardrobe. In the end, I decided on my trusty embroidered blouse, which is my go-to whenever I want to add a touch of color to my outfit. And finally, I finished it all off with my blue suede loafers. The outfit seemed a little haphazard in my head, but after looking at the photos and comparing it with the inspiration, I have to say it isn't half bad.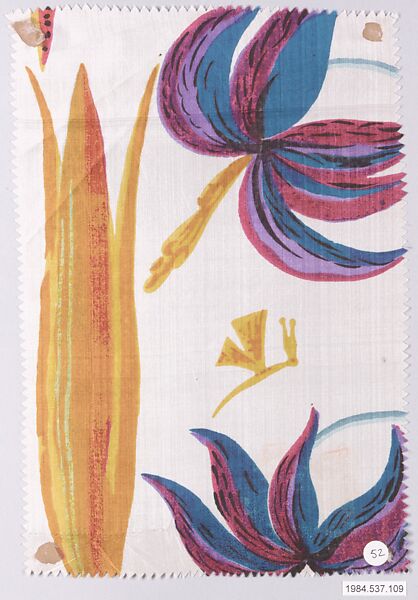 Don't forget to check Daenel's blog on Wednesday to see other outfits inspired by this piece of textile!
---
Posted: July 24, 2019
Filed under:
Clothes
| Tags: black, black loafers, gray, gray polka dot blouse, mustard wide-leg pants, yellow
2 Comments
As I'm reintroducing colors into my wardrobe (actually, I'm re-reintroducing them, having gone full circle "introducing colors – back to neutrals – introducing colors again" since I started the blog), I'm discovering some new color combinations that I haven't thought of before. When I first started the blog, I might try bright, even eye-searing combinations like red and green, teal and purple, or yellow and fuchsia (ye gods!) but now, my combinations are a little more pleasant, if I do say so myself. Like this gray blouse and mustard culottes, for example. I just thought I'd try pairing them together because of the yellow buttons on the blouse, but they turn out to go quite well together, don't they?
---
Posted: June 17, 2019
Filed under: Clothes, Style Imitating Art
| Tags: beige heeled sandals, blue, brooch, mustard wide-leg pants, navy print sleeveless blouse, style imitating art, yellow
6 Comments
Confession time: I didn't wear this outfit for SIA. I had a different outfit in mind for this week's SIA, inspired by Van Gogh's "Still Life with Blue Enamel Coffeepot, Earthenware and Fruit", including this pair of mustard pants (another pair of wide-leg pants, I know, I know), my blue gingham shirt, and black heels. Alas, I didn't get a chance to even wear the outfit, let alone to take photos of it, because I spent most of last week taking care of my dog, who got into a fight with a neighbor's dog and was bitten pretty badly. Thankfully, the vet was able to stitch her up and she is stable and eating again, but it was quite a stressful couple of days.
So for this week's SIA, I just looked through my existing outfit and picked the one that's as close to the inspiration as I can get. I ended up choosing this one – just imagine my shoes are black and it'll be perfect.
Here's the poor silly thing, before she got hurt
---