Posted: January 13, 2020
Filed under: Clothes, Style Imitating Art
| Tags: black, black turtleneck, black-and-silver oxfords, cream khaki pants, necklace, style imitating art, white
1 Comment
This week's outfit for SIA, inspired by a 19th-century snuff bottle, took me longer than I expected. The colors are very simple – just black and white – but because there are some designs/patterns on the bottle, I wanted to reflect that in my outfit as well. However, after trying different pairings and being happy with none of them, I decided to went back to the first choice – this black turtleneck and white pants. With the turtleneck, it looks like I'm channeling Steve Jobs (or rather, Elizabeth Holmes), so I added my necklace for the touch of gold and coral on the bottle's stopper, and its intricate design does mimic the design on the bottle as well. It just goes to show, it's best not to overthink things.
Don't forget to check Daenel's blog on Wednesday to see other outfits in this challenge!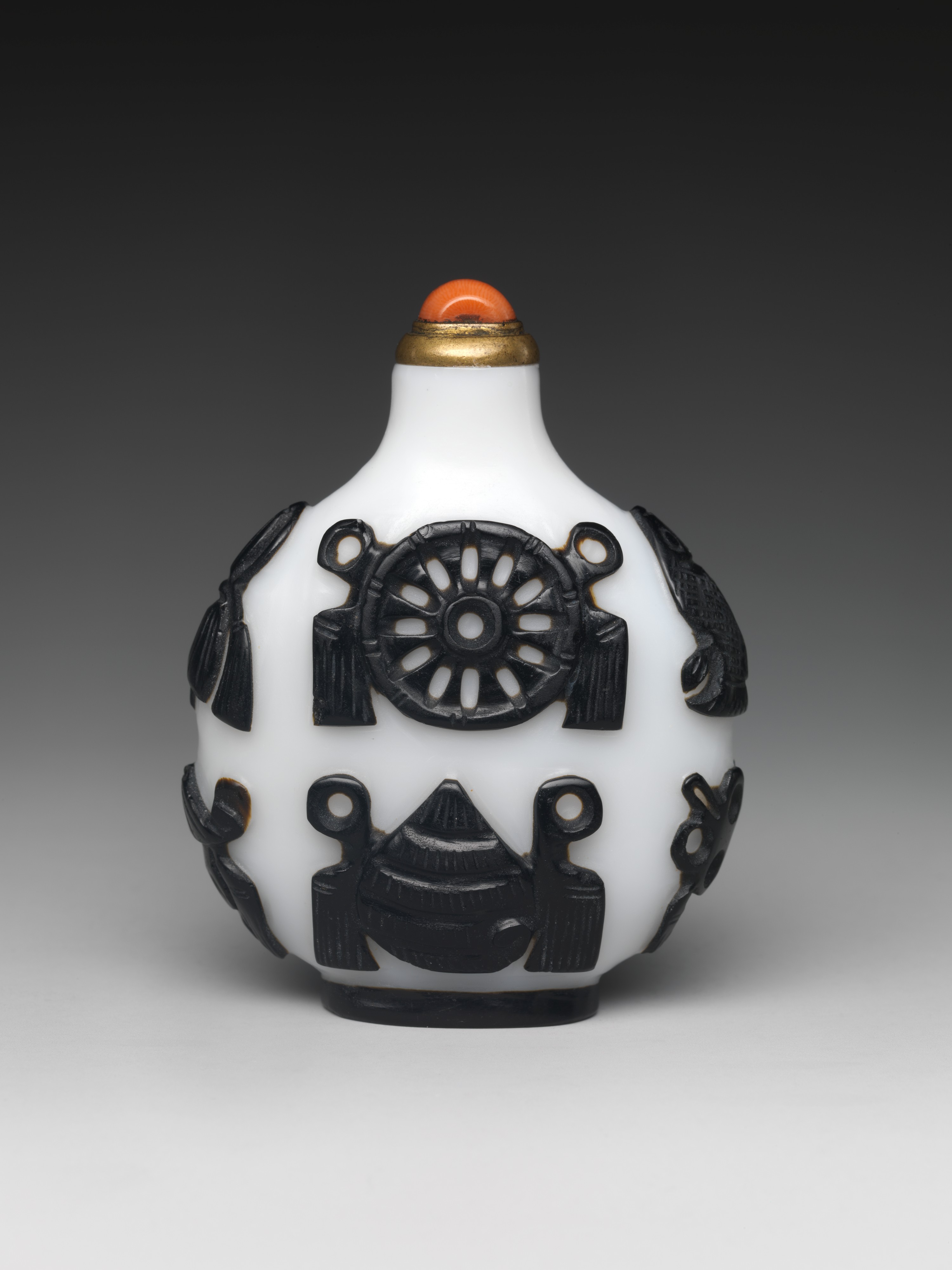 ---
Posted: September 10, 2018
Filed under: Clothes, Style Imitating Art
| Tags: blue, blue scribble print blouse, brown, brown flat sandals, cream khaki pants, style imitating art, white
3 Comments
This is my outfit for this week's SIA, inspired by Jackson Pollock's "Autumn Rhythm (Number 30)". This shirt is new, and I have to admit, I bought it because I was thinking of SIA – the color may not be the same, but the scribble print is perfect for it, right? Of course, I didn't buy it solely because of SIA. The shirt is silk, so it's super comfortable to wear as well.
The rest of the outfit I kept simple and neutral, to stick close to the color scheme of the inspiration painting. Yes, it looks more summer than autumn, with the white pants and sandals, but the weather is still summery, so what can I do?
If you haven't sent me your outfit, you still have until tomorrow. And don't forget to check back on Wednesday for the full round-up!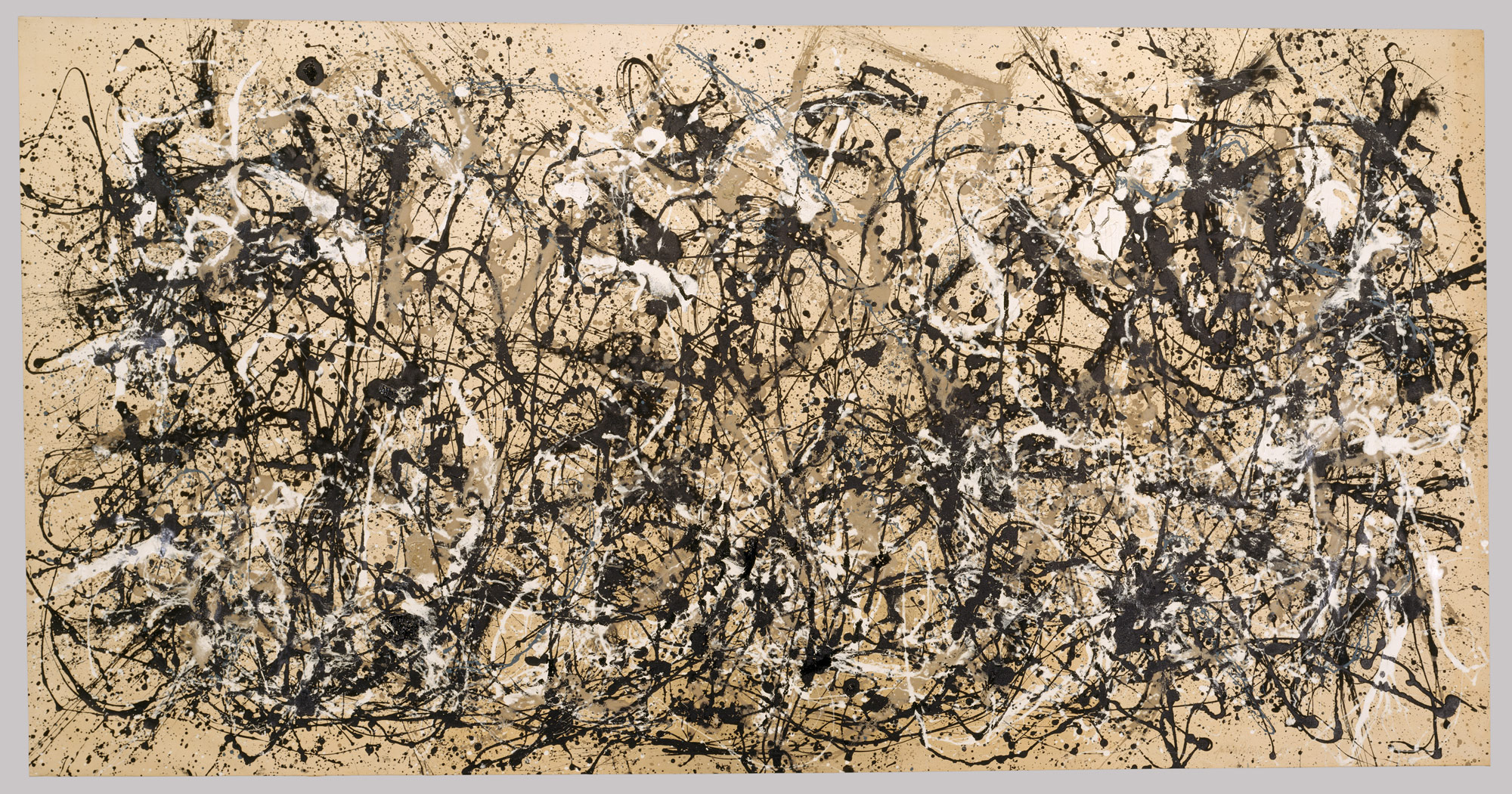 ---
Posted: September 14, 2017
Filed under:
Clothes
| Tags: brown, brown flat sandals, cream khaki pants, purple, purple tunic, white
2 Comments
After I wore this tunic with jeans for SIA, I thought that the silhouette looks familiar, but I couldn't place it until I realized it was similar to what Indian women often wear in everyday life – fitted trousers (churidar) with a tunic (kurta). Even the embroideries are reminiscent of the designs on the kurta as well, though perhaps not as elaborate. So today I decided to recreate the silhouette more faithfully, with actual trousers instead of jeans and flat sandals instead of heels. The funny thing is that the outfit can also be seen as a modern take on the traditional styling of the Vietnamese áo dài (which is a long tunic over loose-fitting trousers). But that's what I love about style – you can take your inspiration from almost anywhere!
---