Posted: August 10, 2020
Filed under: Clothes, Style Imitating Art
| Tags: blue, chambray dress, handkerchief, pink, pink cut-out heels, style imitating art
3 Comments
For this week's SIA, inspired by Gustav Klimt's portrait of Mada Primavesi, I knew immediately I'd wear this dress, as its bluish, grayish color is perfect to mimic the dress of the little girl in the painting. The accessorizing, however, took some thinking. The shoes were easy enough – these vintage cut-out heels can reflect some of the colors and intricacy of the background – but I wanted something to mimic the floral motif as well. In the end, I decided to accessorize with this cotton handkerchief. It's one of my recent thrifted finds; I can tie it, Karate Kid-style, as I bike to work to prevent sweat from falling into my eyes or use it as a make-shift mask, and the print is pretty enough to add a touch of interest to the outfit.
Don't forget to check Daenel's blog on Wednesday to see other outfits inspired by this painting!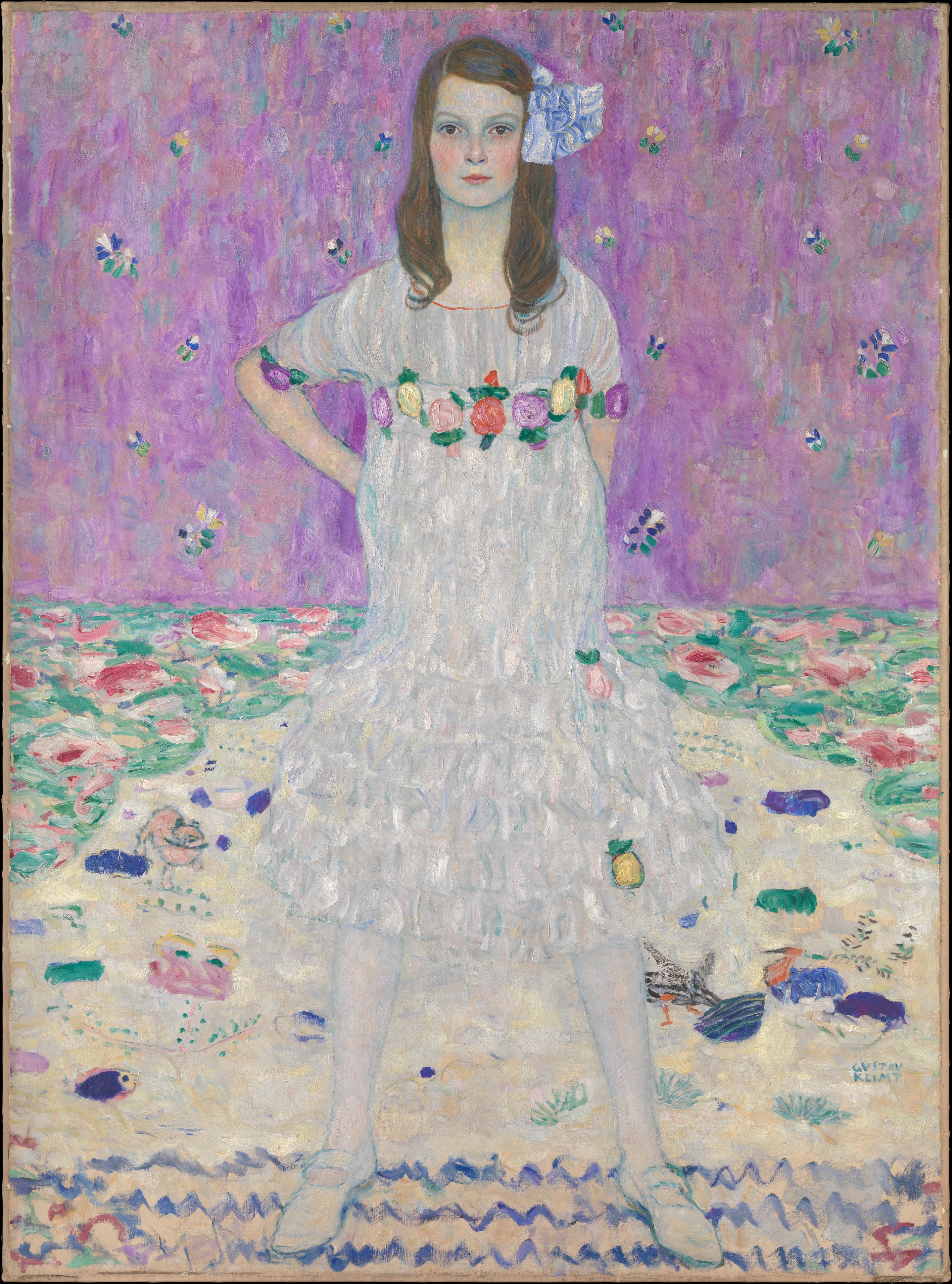 ---
Posted: September 23, 2019
Filed under: Clothes, Style Imitating Art
| Tags: blue, brooch, chambray dress, red, red suede heels, style imitating art
4 Comments
Here's my outfit for this week's SIA, inspired by Ingres's "Portrait of Comtess d'Haussonville". I got this dress from an end-of-summer sale, and immediately knew it would be perfect for this challenge with its different shades of grayish blue. I added my brooch to mimic the gold bracelet and ring the Countess is wearing as well as the mirror frame, and my shoes are perfect to mimic the red velvet bow on her hair. I even tried posing like her but I ended up looking silly, so here are some normally-posed photos instead 😛
Don't forget to send me your outfit, and check back on Wednesday to see other looks inspired by this wonderful portrait!
---