Posted: June 17, 2019
Filed under: Clothes, Style Imitating Art
| Tags: beige heeled sandals, blue, blue print blouse, brooch, mustard wide-leg pants, style imitating art, yellow
2 Comments
Confession time: I didn't wear this outfit for SIA. I had a different outfit in mind for this week's SIA, inspired by Van Gogh's "Still Life with Blue Enamel Coffeepot, Earthenware and Fruit", including this pair of mustard pants (another pair of wide-leg pants, I know, I know), my blue gingham shirt, and black heels. Alas, I didn't get a chance to even wear the outfit, let alone to take photos of it, because I spent most of last week taking care of my dog, who got into a fight with a neighbor's dog and was bitten pretty badly. Thankfully, the vet was able to stitch her up and she is stable and eating again, but it was quite a stressful couple of days.
So for this week's SIA, I just looked through my existing outfit and picked the one that's as close to the inspiration as I can get. I ended up choosing this one – just imagine my shoes are black and it'll be perfect.
Here's the poor silly thing, before she got hurt
---
Posted: September 10, 2018
Filed under: Clothes, Style Imitating Art
| Tags: blue, blue print blouse, brown, brown flat sandals, cream khaki pants, style imitating art, white
3 Comments
This is my outfit for this week's SIA, inspired by Jackson Pollock's "Autumn Rhythm (Number 30)". This shirt is new, and I have to admit, I bought it because I was thinking of SIA – the color may not be the same, but the scribble print is perfect for it, right? Of course, I didn't buy it solely because of SIA. The shirt is silk, so it's super comfortable to wear as well.
The rest of the outfit I kept simple and neutral, to stick close to the color scheme of the inspiration painting. Yes, it looks more summer than autumn, with the white pants and sandals, but the weather is still summery, so what can I do?
If you haven't sent me your outfit, you still have until tomorrow. And don't forget to check back on Wednesday for the full round-up!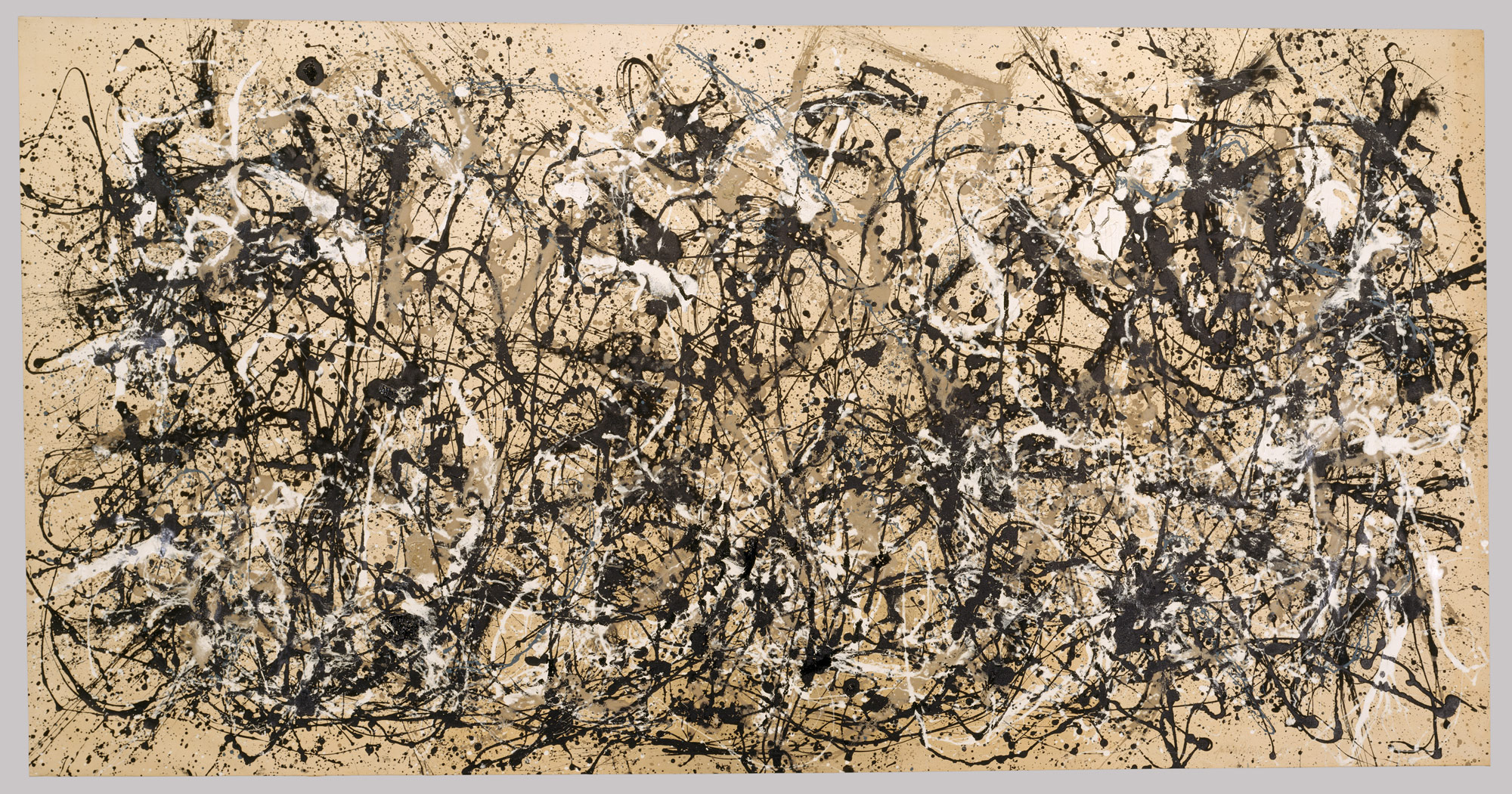 ---