Posted: July 15, 2019
Filed under: Clothes, Style Imitating Art
| Tags: black, black baggy pants, black loafers, style imitating art, white, white embroidered blouse
2 Comments
When I saw this week's inspiration for SIA, a floral embroidered pocket from the 18th century, I knew I was going to wear my embroidered blouse. What to pair with it is another matter though. At first, I wanted to pick out some colors from the embroidery, but I'd already wear this blouse with my green pants (and for SIA too). In the end, I decided to go the easy route and wear my black pants because of the black background. It wasn't until I uploaded these photos that I remembered my yellow culottes – which would look interesting as well. But never mind. I wore this to my second proctoring session, and yellow pants might be too distracting for the students. Black is a better choice.
Don't forget to drop by Daenel's blog on Wednesday to see other outfits inspired by this fun piece!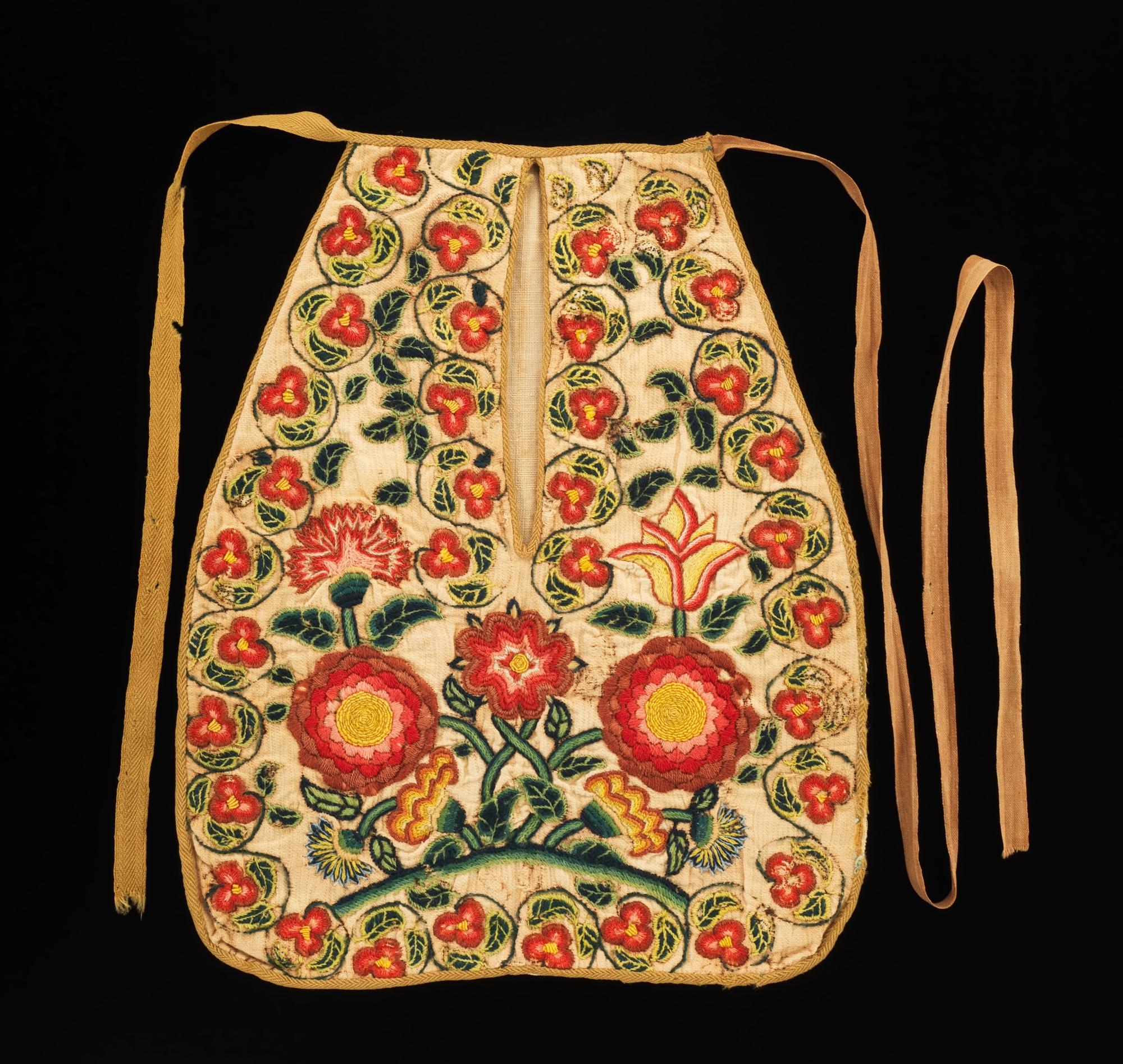 ---
Posted: June 5, 2019
Filed under:
Clothes
| Tags: black, black baggy pants, black striped top, black-and-silver oxfords, blue, blue oxfords, green, green tee, necklace
Leave a comment
These two oufits are very simple and feature the same pair of pants, so I decided to put them together in one post rather than giving them their own posts. Also, they're both built around the shoes. I know it sounds like a total cliche, but shoes really are the item that will make or break the outfit for me. The wrong pair of shoes can ruin a carefully selected outfit, and on the other hand, I could be wearing the simplest outfit – like these – but a good pair of shoes would still make me feel put-together.
---
Posted: May 1, 2019
Filed under: Book/Movie/TV Reviews, Clothes
| Tags: black, black baggy pants, black oxfords, black striped sweatshirt, brooch, movie, white
1 Comment
The outfit is nothing to write home about, so I'm hijacking this post to talk about Avengers: Endgame instead. The title is actually an obscure reference to Goose, the cat/Flerken in Captain Marvel – I'm wearing a cat brooch after all. I'm still wondering why they renamed him "Goose" instead of keeping the name "Chewie" from the comics. Probably now that Disney owns both Star Wars and the MCU, they don't want the two confused, plus "Goose" is a nod to Top Gun, which is appropriate for a film about a fighter pilot set in the 80s/90s.
Anyway, let's move on to Endgame. In short: it's good. OK, slightly longer: it's really good. It's everything a Marvel fan can hope for in a film that is 11 years in the making. And yes, it is a film for Marvel fans. I can't imagine any casual viewer can watch it and feel the same emotional impact. But as for those who have been with Marvel from the start, you'd laugh, you'd cry, and you'd cheer your heart out. I especially love all the callbacks and payoffs of details set up in other films, which make the whole thing (and I mean the whole of MCU, not just this movie) very cohesive and well thought-out. And it's a very focused film too, despite its 3-hour run time. Unlike Infinity War, which has to set up so many new dynamics, Endgame is very much a film of the original Avengers – Iron Man, Captain America, Thor, Hulk, Hawkeye, and Black Widow. It is their swan song, and as painful as it sometimes is, it is the send-off they (and the fans) deserve. We have a new generation of superheroes now, but I'm not sure that the success of this phase of the MCU can ever be repeated. It truly feels like the end of an era.
---