Posted: November 5, 2018
Filed under: Clothes, Style Imitating Art
| Tags: beige v-neck sweater, brooch, brown, brown oxfords, green, green linen pants, style imitating art
3 Comments
I don't know if that post title makes sense or not. I'm just trying to find a play on the word "glass", since this outfit is inspired by the blown glass flasks picked by Daenel, and I already titled a post "Glassy" (terrible, terrible pun totally intended), so this is the best I could do.
Anyway, on to the outfit. I used the main colors of the flasks as the jumping-off point, hence the green pants and brown oxfords. There is yellow too, but that shade of greenish yellow would look horrible on me, so I opted for my tan sweater instead. The sweater also has a texture that mimics the pattern of the flasks, so win-win. And finally, I topped it off with my glass brooch, and voilà! All done. I'm pretty happy with this outfit, as it is a good interpretation of the inspiration (if I do say so myself) but still works well on its own.
Don't forget to check out Daenel's blog on Wednesday to see the other outfits inspired by these cool flasks!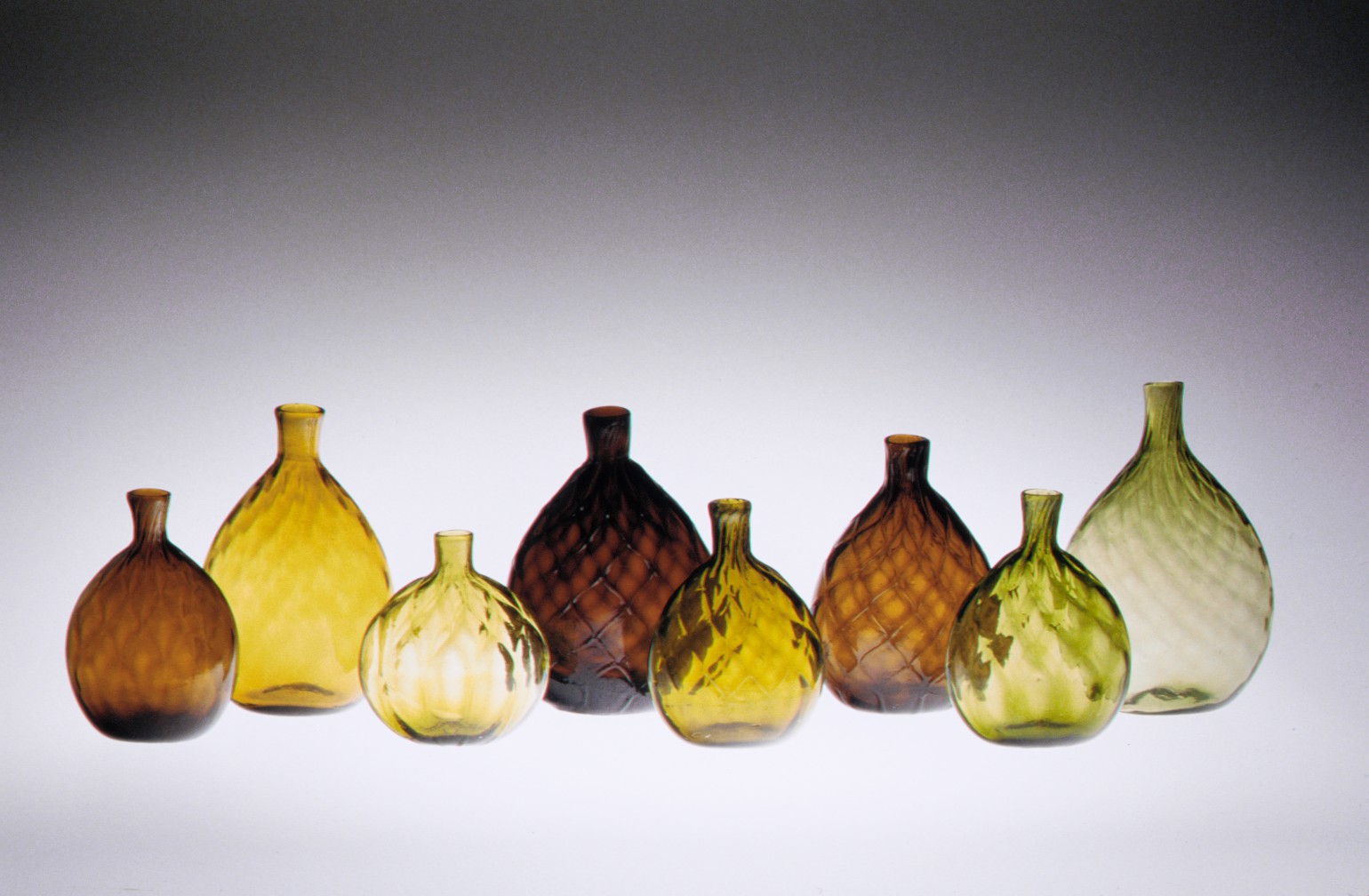 ---
Posted: January 5, 2018
Filed under:
Clothes
| Tags: beige v-neck sweater, black, black midi skirt, brown, brown suede ankle boots, red, red scarf
2 Comments
Happy New Year! So I just took an impromptu break, for a combination of reasons. I figure it's the week after Christmas and New Year's Day, so everything is pretty quiet on the blogosphere. Plus it's finals week at work so I was super busy with papers to grade, grades to calculate and turn in, and new schedules to set up for next term. Plus the weather has been absolutely hideous, gray and drizzly and miserable (this was taken weeks ago, when it was still nice-ish) so I had no interest in putting together any blog-worthy outfits. But heck, why am I complaining? It's colder than Mars in the US and there's a freaking storm over Europe, so we're actually having it easy over here.
… so how's 2018 treating you so far?
---
Posted: November 17, 2017
Filed under:
Clothes
| Tags: beige v-neck sweater, blue, brown, brown plaid scarf, brown suede ankle boots, navy skinny jeans
1 Comment
We finally got the first cold snap of the year! Everybody keeps saying that this is going to be the coldest winter in a 100 years or something like that, but we haven't seen anything colder than 75F. It's colder now, but not by much – I only had to wear a thin cotton camisole underneath my sweater. I know, I know, I shouldn't wish for cold weather, because when it does get colder, I'm going to be an absolute wimp, but I miss my tweed blazer and leather jacket, you know?
---