SIA Inspiration: Anonymous
Posted: June 7, 2021
Filed under:
Style Imitating Art
| Tags: style imitating art
1 Comment
It's Daenel's turn to host SIA, and here is her pick of the inspiration: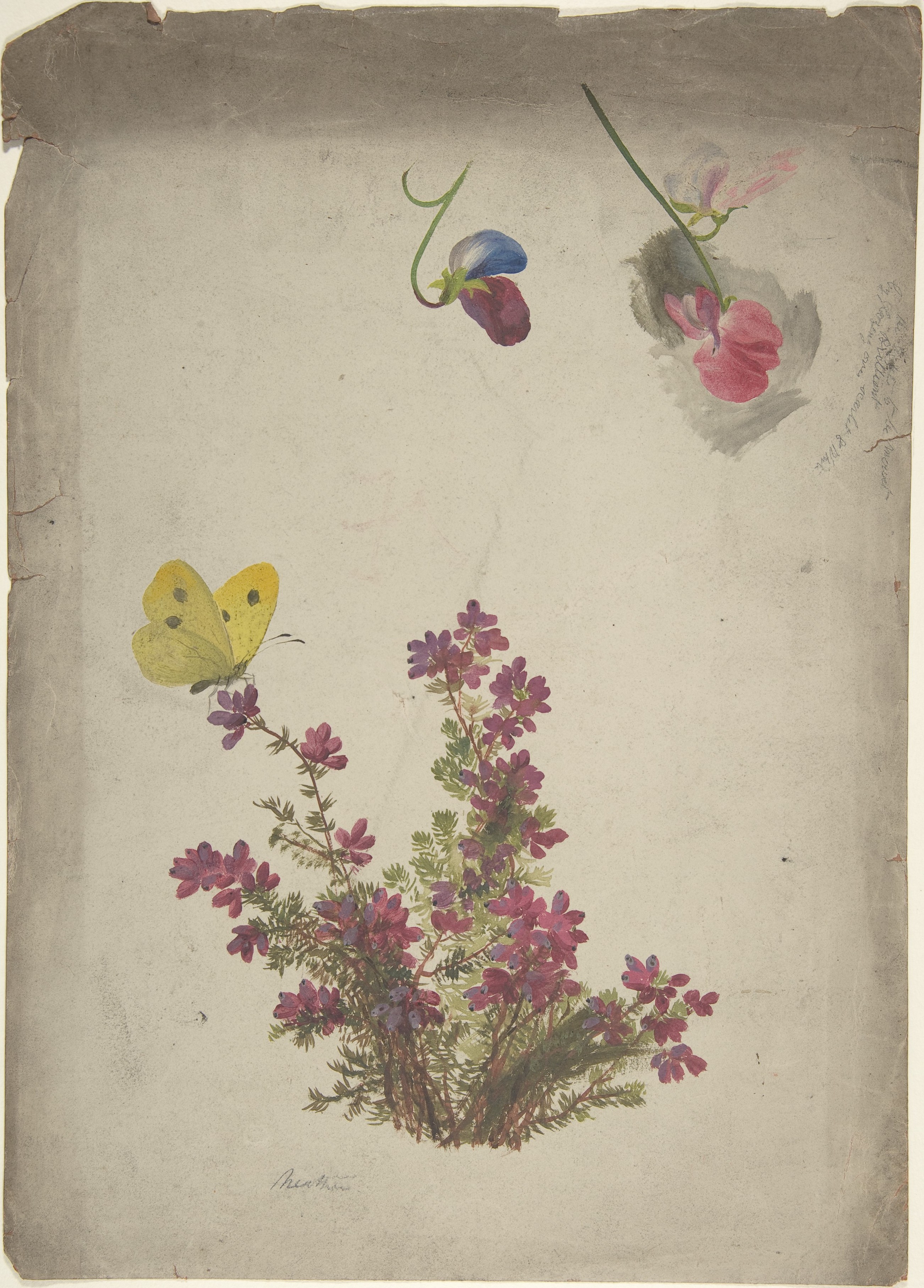 This is an anonymous 19th-century sketch depicting heather, sweet peas, and a butterfly. Daenel picked it because she loves butterflies but hasn't seen any around (come to think of it, me neither. We have a lot of caterpillars in our garden though. Maybe the butterflies will hatch later?) I love how realistic and 3D it looks – it's almost like a collage of dried specimens. The flower and butterfly motif is very appropriate for the early summer too, so I'm excited to see what everybody comes up with! Don't forget to send your outfits to Daenel (livingoutsidethestacks@gmail.com) by next Tuesday, June 15th! Have fun!
---