(What's The Story) Morning Glory?
Posted: July 27, 2020
Filed under: Clothes, Style Imitating Art
| Tags: blue, blue suede loafers, brooch, green, green tee, mustard baggy pants, style imitating art, yellow
3 Comments
For this week's SIA, inspired by Suzuki Kiitsu's "Morning Glories" (and the post title is, of course, the title of Oasis's seminal sophomore album), I went back to the basics. It's a bit surprising that amongst all the embroidered clothes I've bought and thrifted, there is nothing that matches the color scheme of the inspiration, but luckily, the rest of my closet can fill in the gaps (although my t-shirt is more teal than green.) The result is less exuberant than I would've liked, but hey, that's the beauty of SIA – you don't have to match the inspiration exactly.
If you haven't sent me your outfit, you have until tomorrow. And don't forget to check back on Wednesday to see all the outfits inspired by this print!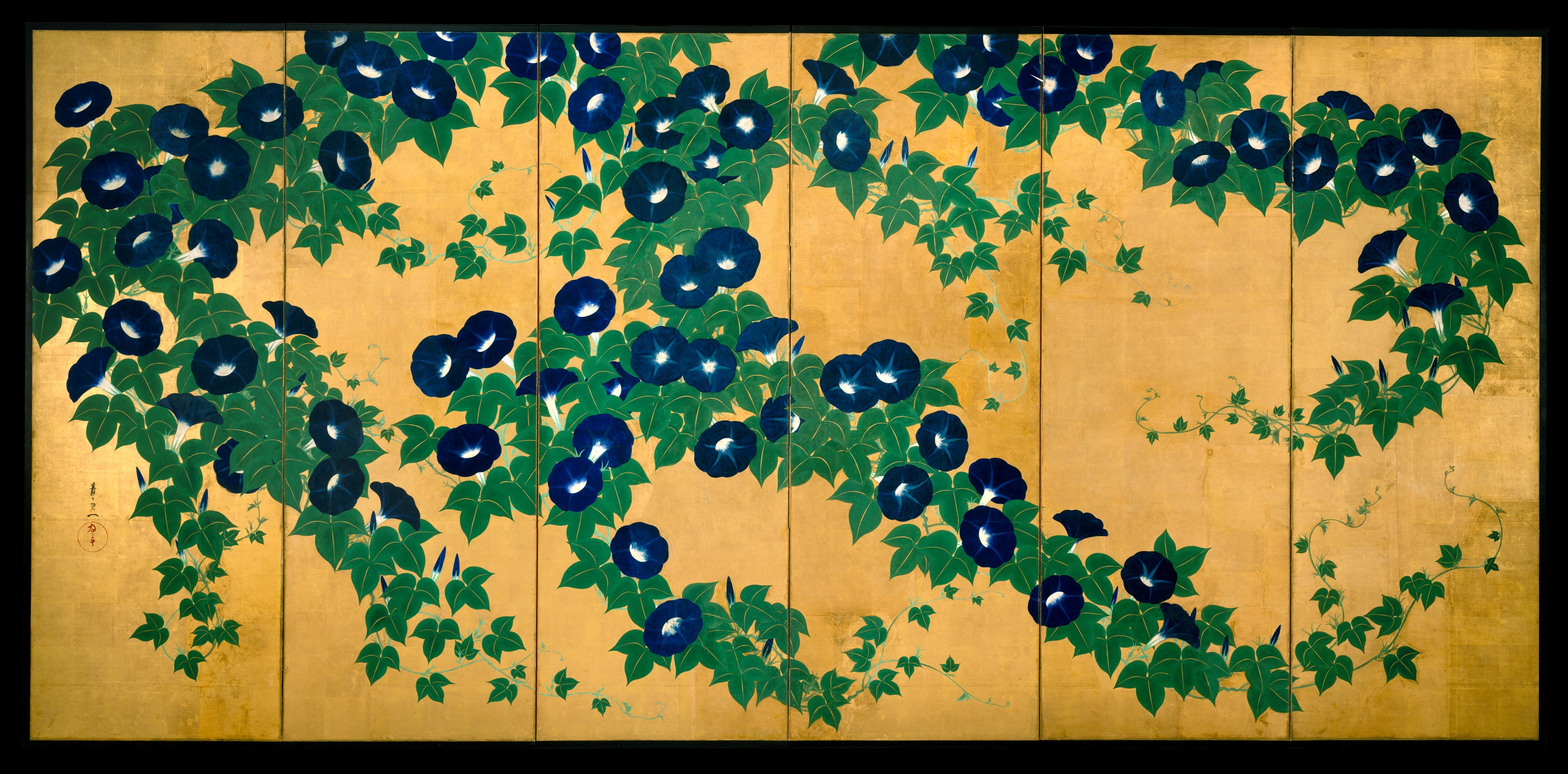 ---