SIA Inspiration: Suzuki Kiitsu
Posted: July 20, 2020
Filed under:
Style Imitating Art
| Tags: style imitating art
1 Comment
Welcome to another week of SIA! It's my turn to pick an inspiration, and here it is: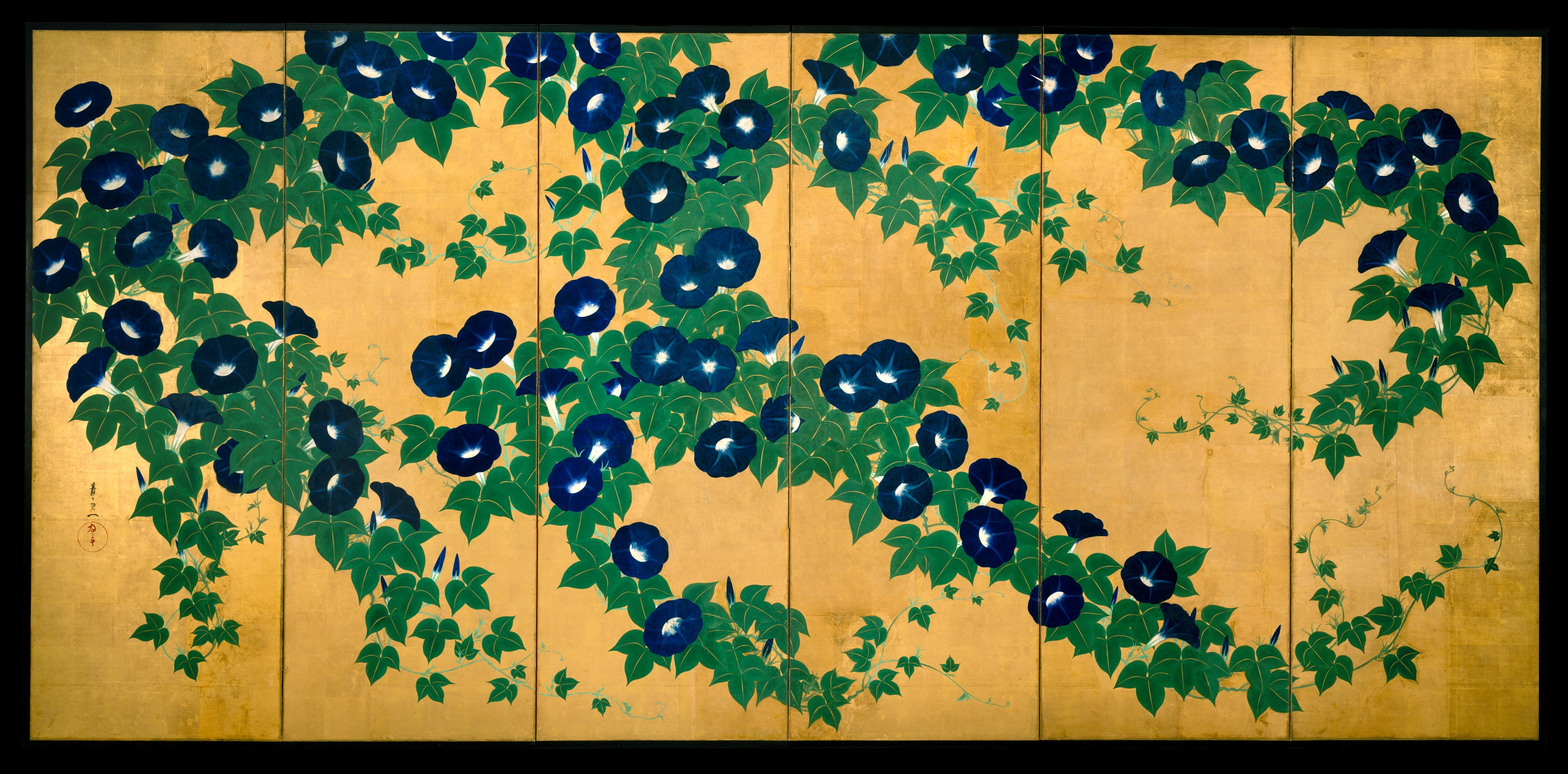 This absolutely gorgeous piece is "Morning Glories", a set of folding screens made by Japanese artist Suzuki Kiitsu. I picked it because summer is in full height here in Vietnam, and I always associate morning glories with summer. Plus, the colors – gold, rich green, and deep blue – are absolutely gorgeous, and can be easily recreated in an outfit. The deadline is next Tuesday, July 28th, as usual. Have fun!
---