Pink And Blue
Posted: May 8, 2020
Filed under:
Clothes
| Tags: blue, blue boyfriend jeans, navy turtleneck sweater, pink, pink loafers, socks
1 Comment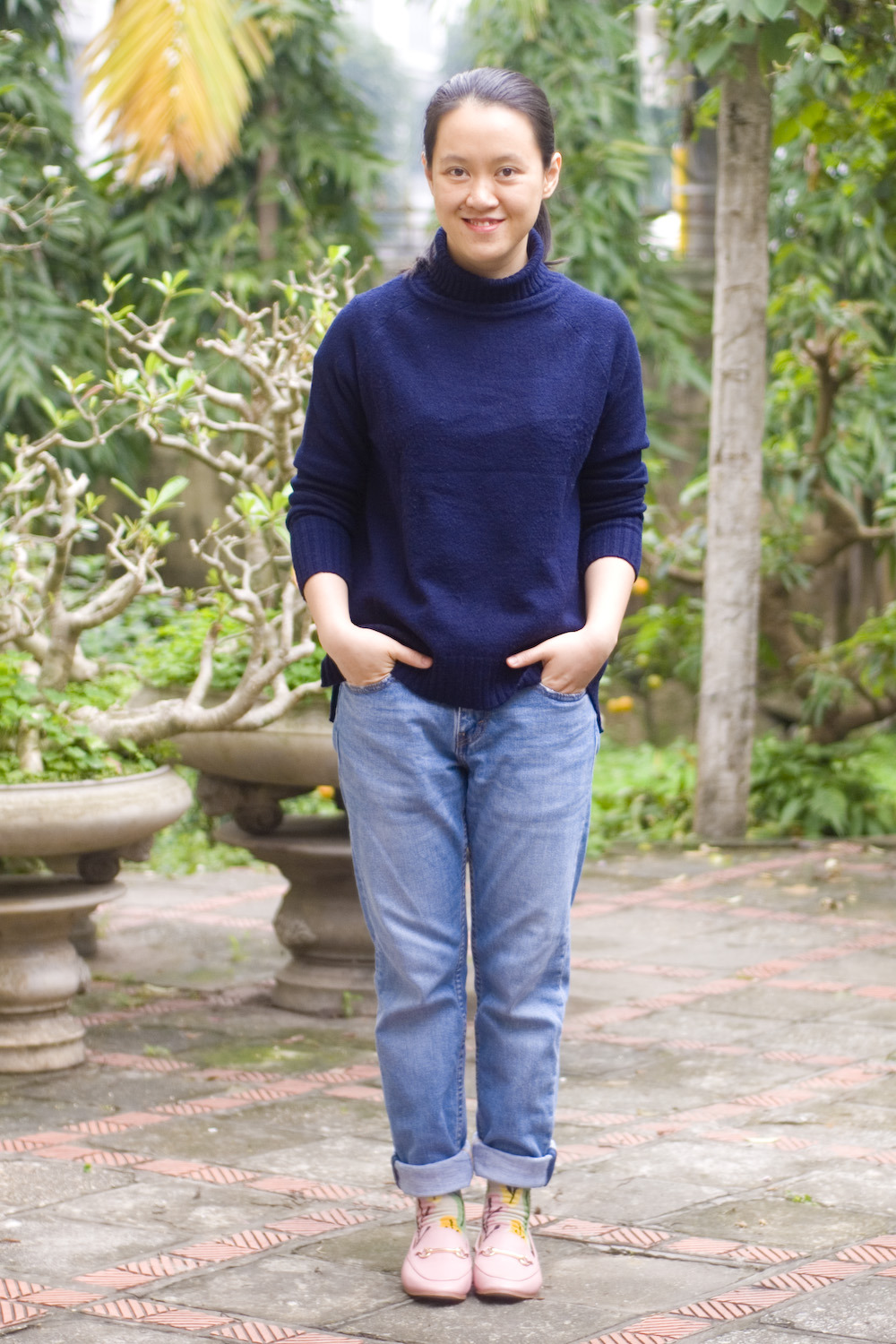 We may be back to work but I still have a few leftover work-from-home outfits, so here's one of them. In hindsight, this outfit could actually be an outfit for SIA – the colors are perfect. But lately, navy blue and pink has been one of my favorite color combos, so it's no surprise that I'm always reaching for it.
This is going to sound totally superficial, but I'm really excited to get back to work just for the prospect of being able to dress up again. It's too bad that the weather is warming up fast, which makes dressing up more difficult for me. I do have some new pieces I'm itching to wear though, and I'm looking forward to that.
---