Water Lilies
Posted: May 4, 2020
| Author: Salazar
|
Filed under: Clothes, Style Imitating Art
| Tags: blue, blue boyfriend jeans, blue suede loafers, brooch, navy blazer, pink, pink button-up, socks, style imitating art
|
4 Comments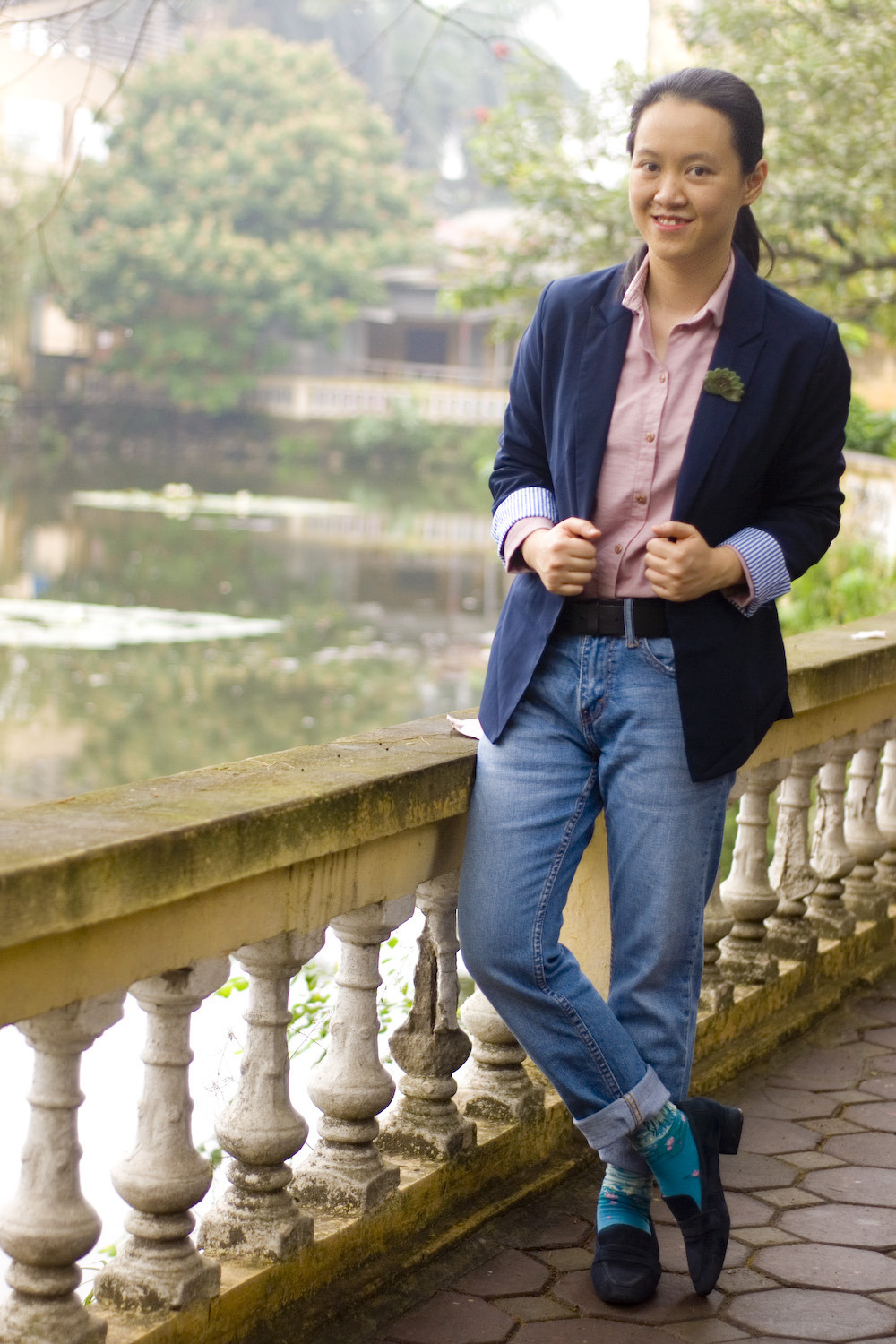 So here's my outfit for this week's SIA, inspired by one of Claude Monet's "Water Lilies". You may notice that this isn't my usual background for outfit photos – this is the pond at my school. Last week I had to drop by the office to pick up a few things to prepare for going back to work this week (yup, social distancing/isolation is over! We're still taking precautions, but things are slowly normalized), so I decided to switch things up and take photos by an actual lily pond – too bad our lilies are white, not pink, so the color scheme is not quite right. I've never taken outfit photos at school because I get self-conscious, but there was no one around, so I figured, why not?
As for the outfit, the colors are self-explanatory. The highlight is absolutely these socks (no I didn't pick the painting because of the socks what are you talking about), but I also added my lily pad brooch as a nod to the painting.
If you haven't sent me your outfits, you still have until tomorrow. And don't forget to check back on Wednesday to see other outfits inspired by this classic!
---