SIA Inspiration: Edgar Degas 2.0
Posted: February 3, 2020
Filed under:
Style Imitating Art
| Tags: style imitating art
1 Comment
It's my turn to host SIA, and here's my pick: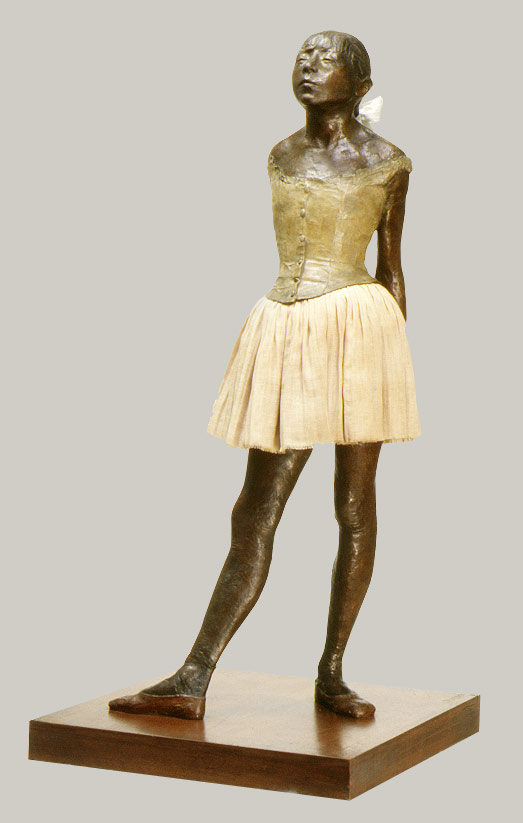 This is, of course, Edgar Degas's famous sculpture, "The Little Fourteen-Year-Old Dancer". We've featured one of Degas's "dancer" paintings on SIA before, so I decided it would be fun to go with his sculpture this time around (actually, my outfit for that challenge would work for this one as well.) I like this for the neutral color scheme, and you can also use the ballet theme as a source of inspiration. Remember to send me your outfits by next Tuesday (February 11th) to be featured in the round-up. Have fun!
---