SIA Inspiration: Jean-Francois Bony
Posted: November 11, 2019
Filed under:
Style Imitating Art
| Tags: style imitating art
1 Comment
This week, Daenel is our SIA host, and here is her pick for the inspiration: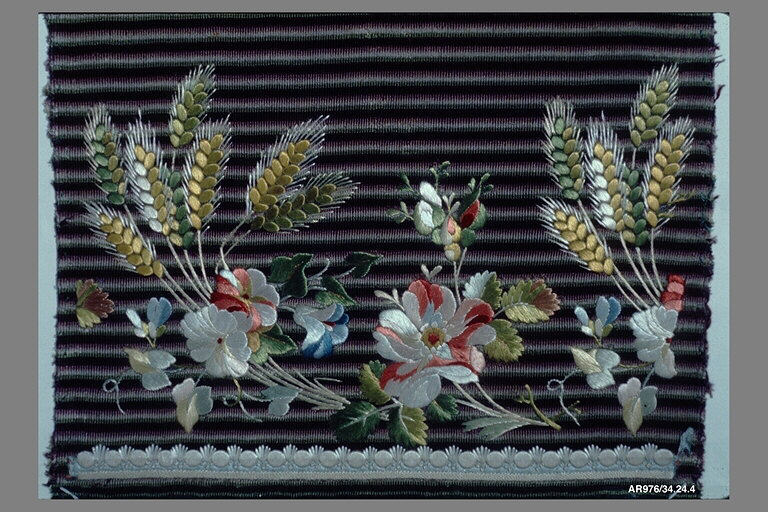 It's an embroidery sample in the style of Jean-Francois Bony, a French embroiderer and silk manufacturer famous for being the fabric designer for Marie Antoinette and Napoleon. Of course, the embroidery itself is the main focus, but I think the stripes of the background fabric could also be an unexpected source of inspiration as well. Just remember to send your outfits to Daenel (livingoutsidethestacks@gmail.com) by next Tuesday, November 18th. Enjoy!
---