SIA Inspiration: Suzuki Harunobu
Posted: May 13, 2019
Filed under:
Style Imitating Art
| Tags: style imitating art
Leave a comment
It's again my turn to host SIA, and here is my pick: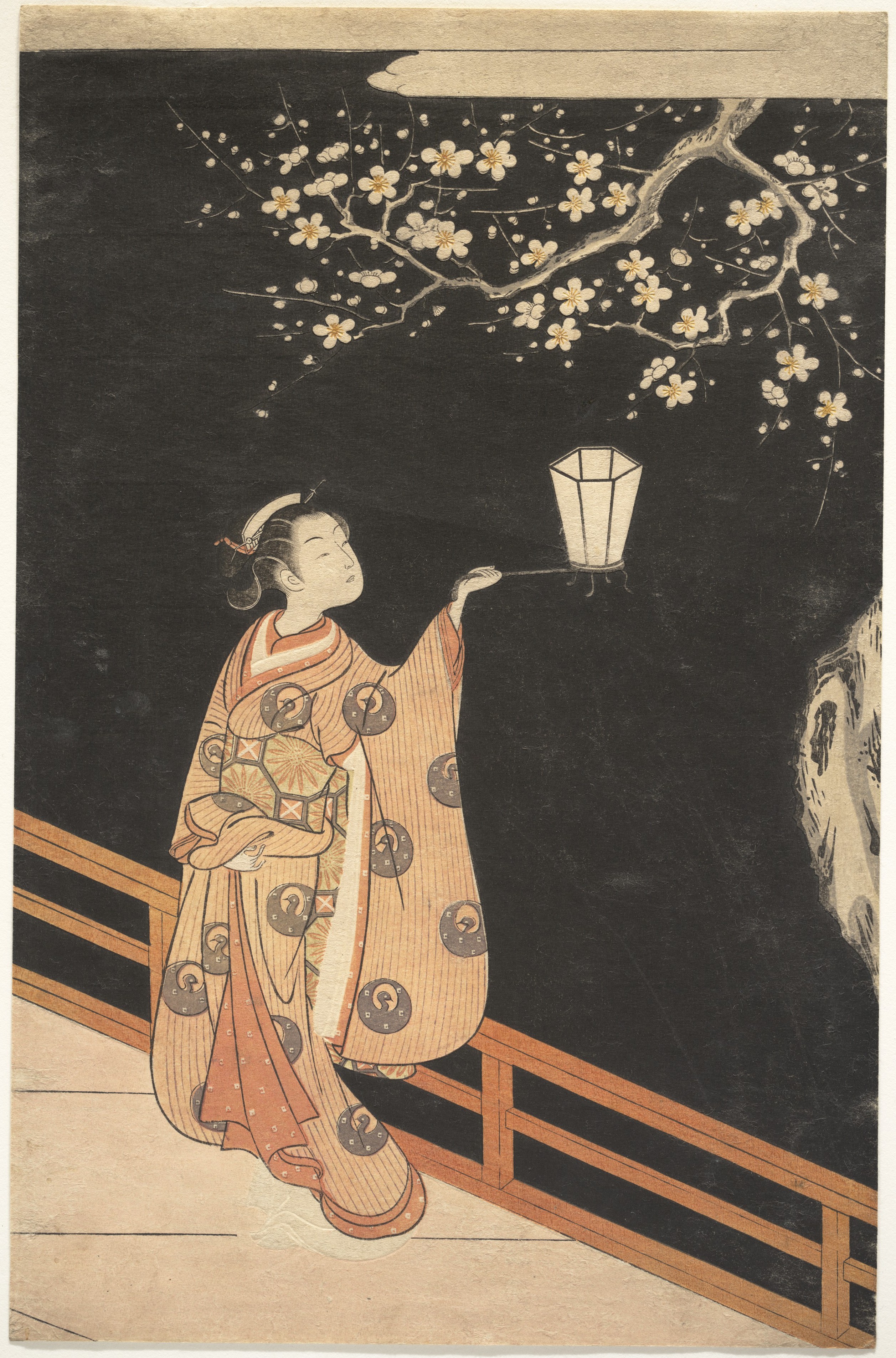 Titled "Woman Admiring Plum Blossoms at Night", this is a print by Japanese artist Suzuki Harunobu (1725 – 1770). It's perhaps a little late for blossom season, but I still love this for its elegant, poetic imagery and neutral color palette. The print on the woman's kimono and the plum blossoms themselves can also be sources of inspiration for your outfit.
If you're properly inspired, put together an outfit and send it to me by next Tuesday, May 21st. Have fun!
---