SIA Inspiration: Empire Dresses
Posted: December 10, 2018
Filed under:
Style Imitating Art
| Tags: style imitating art
Leave a comment
It's Daenel's turn to curate SIA, and here is her pick: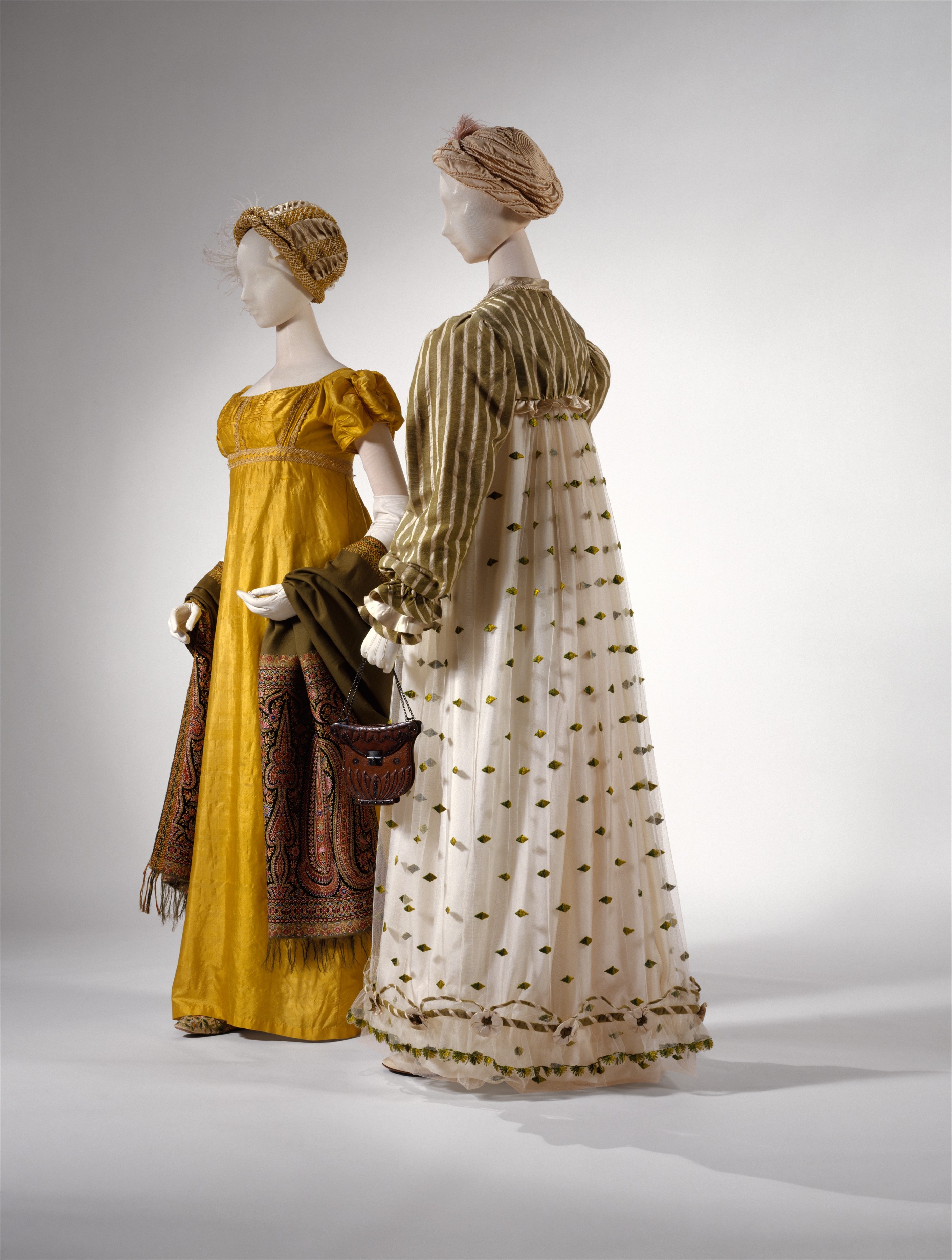 These are a pair of Empire-style dresses from 1815-1820, another of my favorite eras in period fashion. I would wear either one of them in a heartbeat, but sadly, that is not a viable option. Still, there are a lot of lovely details here to interpret – the rich gold color and the paisley pattern on the shawl of the dress on the left, the stripes and polka dot-like trims of the dress on the right. I can't wait to see what you guys come up with! Don't forget to send your outfit to Daenel (livingoutsidethestacks@gmail.com) by next Tuesday, December 18th. Have fun!
---