SIA: Watermelons And Field Mice
Posted: December 5, 2018
Filed under: Clothes, Style Imitating Art
| Tags: style imitating art
7 Comments
Welcome to another week of SIA! As a reminder, our inspiration is "Watermelons and Field Mice" by 16th century Korean artist Shin Saimdang: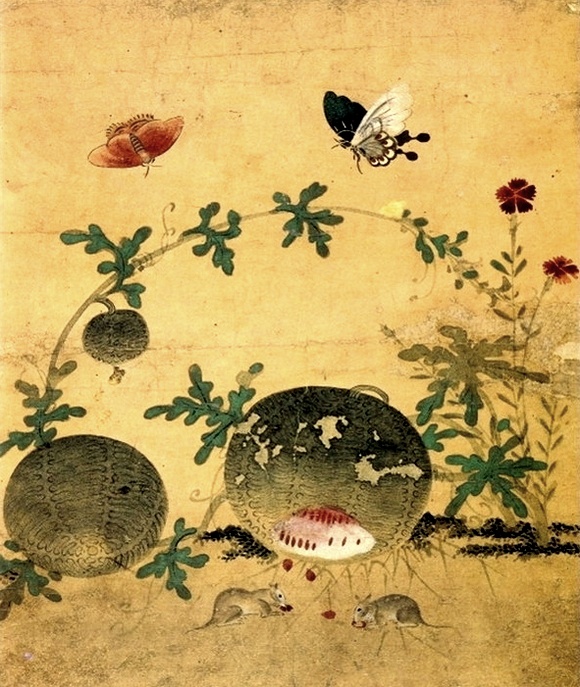 First up we have Jodie, in a mustard cardigan that she knitted herself (!!!) and amazing floral boots:
Our co-host Jen is next, and she has submitted two outfits, both featuring a black, white, and maroon color scheme:
Next is Kimberly, who picked out the mustard and green of the painting as the basis for her outfit. Also check out her snakeskin blouse:
Then we have our co-host Daenel, who went a different route – she picked out the pale pink of the watermelon flesh, and added a pair of olive green pumps with embroidered heels:
Green is also the starting point for Leslie, who chose her sweater to mimic the watercolor rind:
And finally, here's me:
And that wraps up another fun SIA challenge. Thank you for participating, and remember to check back next Monday for another inspiration!
---