SIA Inspiration: Shin Saimdang
Posted: November 26, 2018
Filed under:
Style Imitating Art
| Tags: style imitating art
Leave a comment
It's my turn to pick an inspiration for SIA, and I chose a painting I recently saw on my travel to South Korea: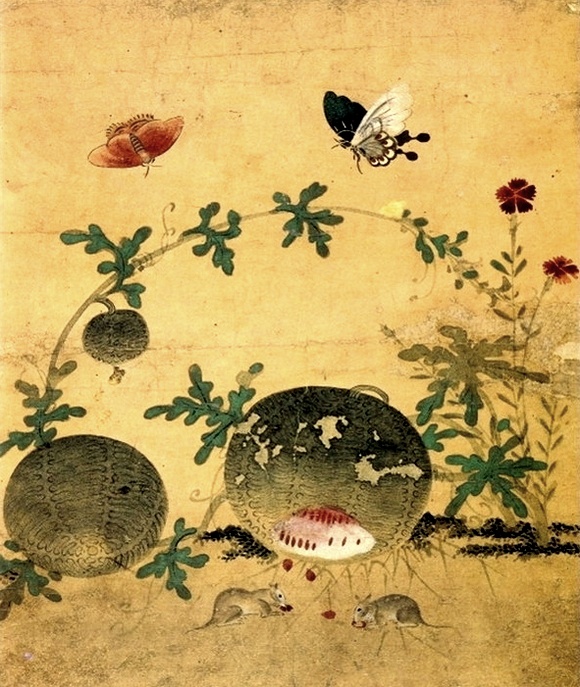 This painting, called "Watermelons and Field Mice", is attributed to Shin Saimdang, a 16th-century Korean female artist and poet. She is best known for her paintings of plants and insects, which are not just wonderful studies of nature but also symbolic of people's wishes for happiness. You can see more of her paintings and learn more about them here and here.
There are a lot of fun details here to be interpreted in an outfit, from the leaf and floral motifs, to the butterflies and mice, and even the patterns on the watermelons. The colors are varied too – green, pink, red, yellow – and can be as muted or as vibrant as you want. I can't wait to see what you guys come up with! Remember to send me your outfits by next Tuesday, December 4th. Have fun!
---