Glassed Up
Posted: November 5, 2018
Filed under: Clothes, Style Imitating Art
| Tags: beige v-neck sweater, brooch, brown, brown oxfords, green, green linen pants, style imitating art
3 Comments
I don't know if that post title makes sense or not. I'm just trying to find a play on the word "glass", since this outfit is inspired by the blown glass flasks picked by Daenel, and I already titled a post "Glassy" (terrible, terrible pun totally intended), so this is the best I could do.
Anyway, on to the outfit. I used the main colors of the flasks as the jumping-off point, hence the green pants and brown oxfords. There is yellow too, but that shade of greenish yellow would look horrible on me, so I opted for my tan sweater instead. The sweater also has a texture that mimics the pattern of the flasks, so win-win. And finally, I topped it off with my glass brooch, and voilà! All done. I'm pretty happy with this outfit, as it is a good interpretation of the inspiration (if I do say so myself) but still works well on its own.
Don't forget to check out Daenel's blog on Wednesday to see the other outfits inspired by these cool flasks!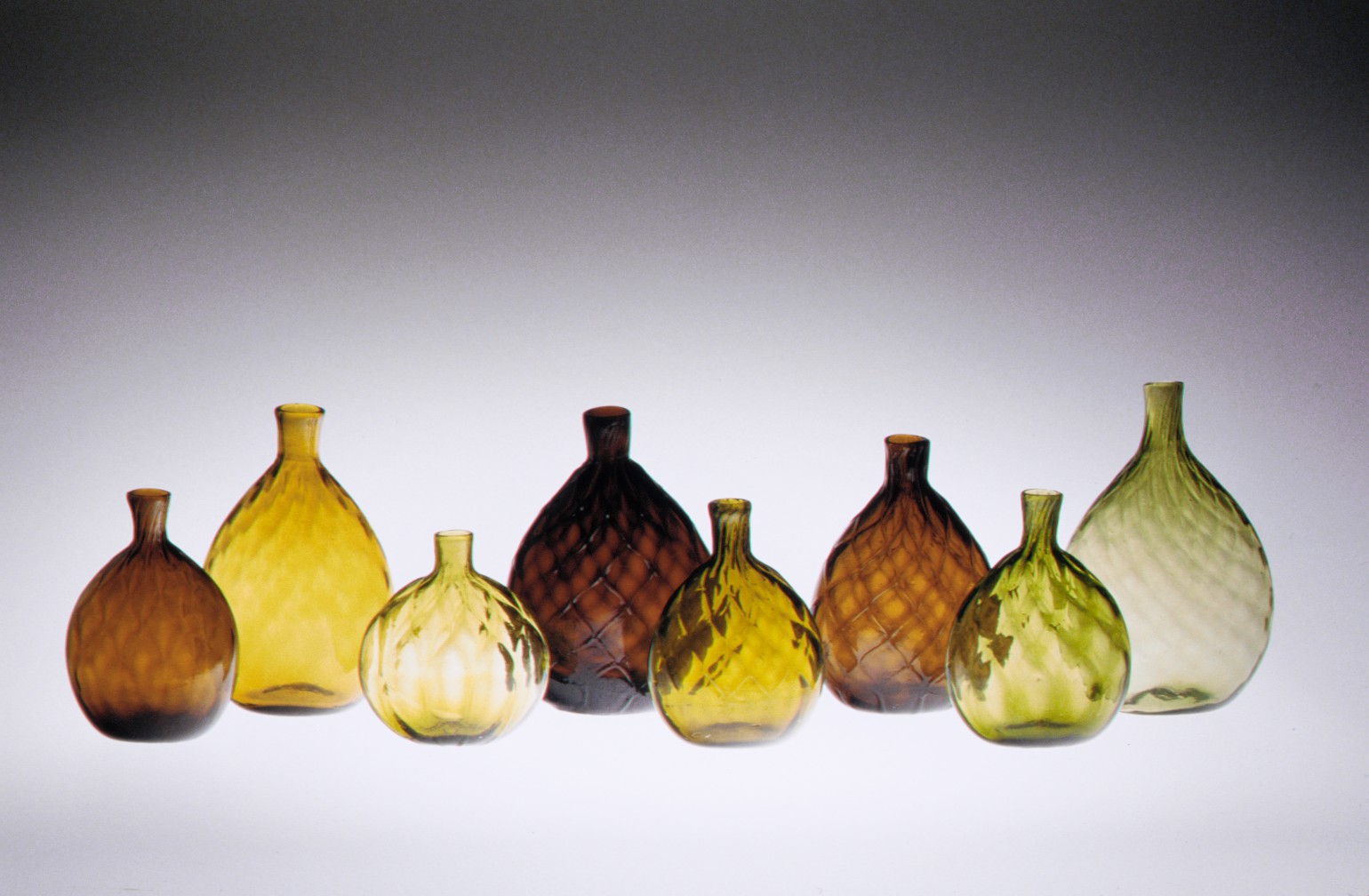 ---