SIA Inspiration: Blown Glass Flasks
Posted: October 29, 2018
Filed under:
Style Imitating Art
| Tags: style imitating art
1 Comment
For this week's SIA challenge, Daenel picks an unusual inspiration: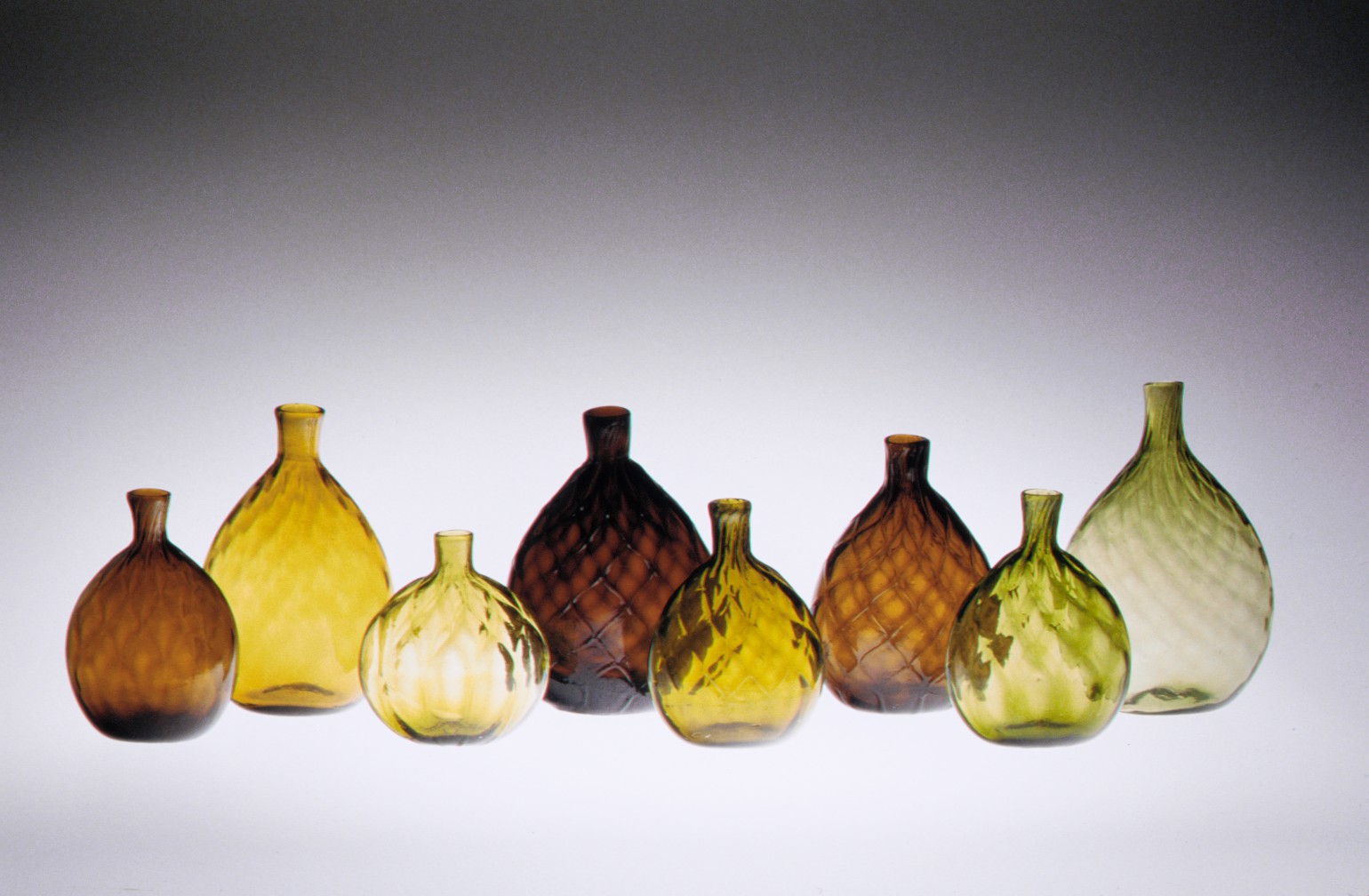 These are 19th-century pocket flasks, which Daenel chose for their colors (which are very seasonal appropriate) and intriguing patterns (which can be easily mimicked in an outfit). It's a really fun inspiration, and I can't wait to see what you guys come up with. Just remember to send your oufits to Daenel (livingoutsidethestacks@gmail.com) by next Tuesday, November 6th!
---