SIA Inspiration: Spanish Textile
Posted: June 25, 2018
Filed under:
Style Imitating Art
| Tags: style imitating art
Leave a comment
It's Daenel's turn to host SIA, and here is the inspiration she picked: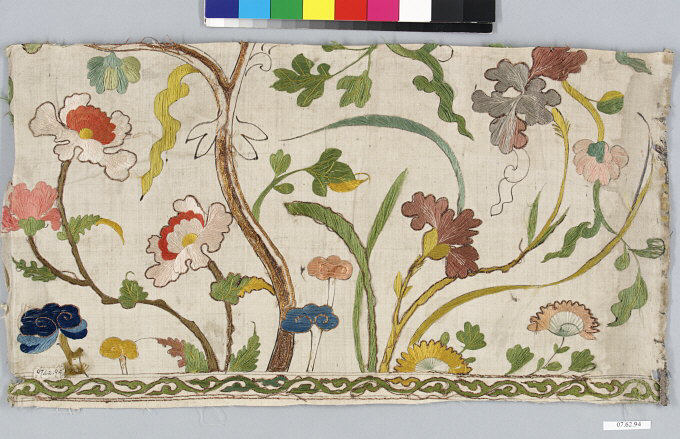 This is a fragment of embroidered Spanish silk from the 18th century, and Daenel chose it for the pretty, summery floral pattern, which is feminine without being too girly. This one should be a no-brainer, right? In fact, the outfit I wore for SIA a couple of weeks ago would be perfect for it, which means I have to come up with something else… Anyway, just remember to send your outfits to Daenel (livingoutsidethestacks@gmail.com) by next Tuesday, July 3rd. Have fun!
---