SIA Inspiration: Monkey Trading Card
Posted: May 14, 2018
Filed under:
Style Imitating Art
| Tags: style imitating art
Leave a comment
It's Daenel's first time to host a SIA challenge, and she picks quite a striking piece as the inspiration: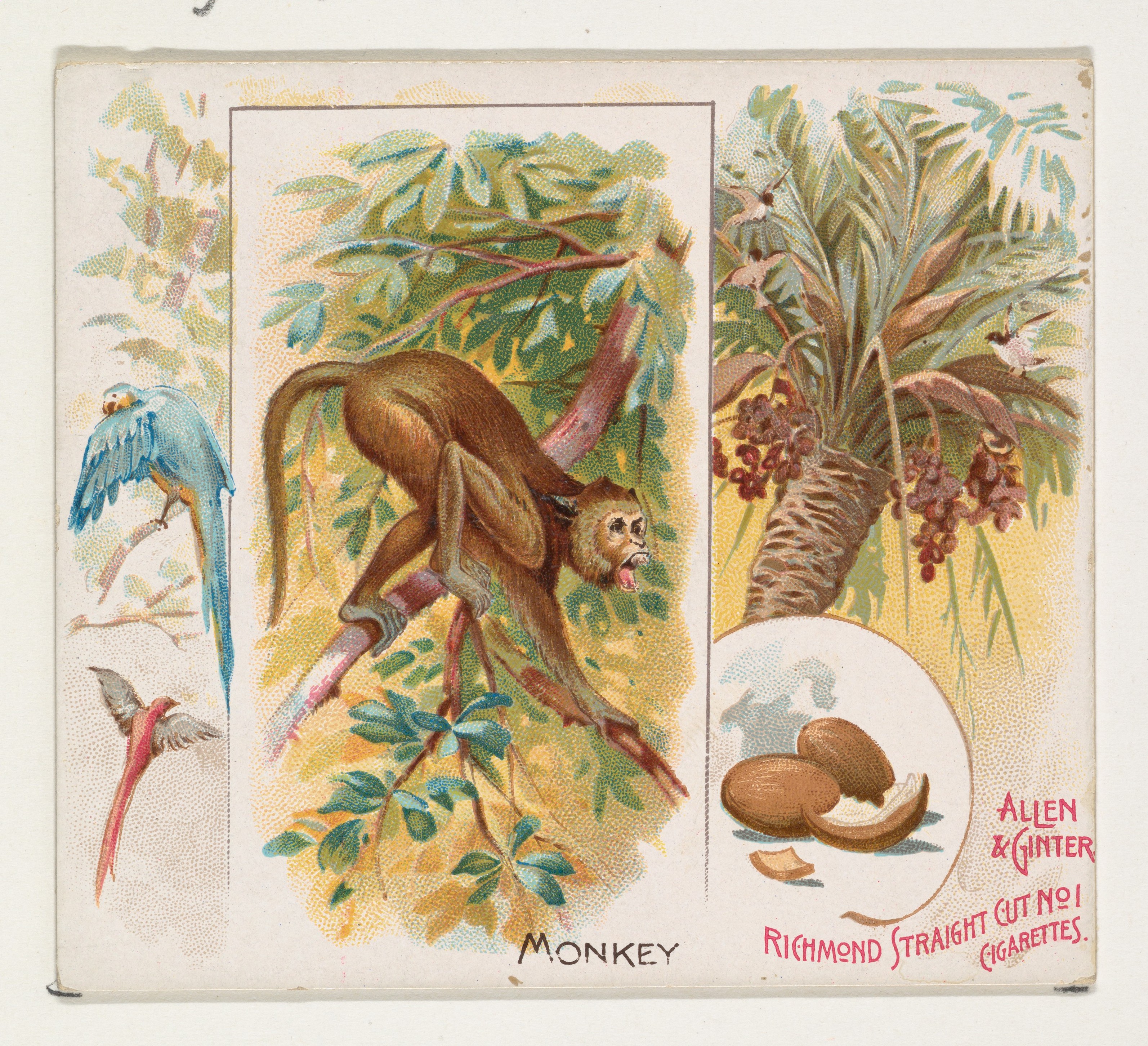 This is a lithographic trading card issued by Allen & Ginter to promote their cigarettes. They were the first tobacco company to manufacture and market such cards, and this is one in a series featuring quadrupeds.
Daenel picked this because she "seriously hearts monkeys", plus the card is so colorful and spring-like. So get inspired, put your outfit together, and send it to Daenel (livingoutsidethestacks@gmail.com) by next Tuesday, May 22nd. Have fun!
---