SIA: Cherry Blossom Dish
Posted: May 9, 2018
Filed under: Clothes, Style Imitating Art
| Tags: style imitating art
4 Comments
This week, we're taking our inspiration from this beautiful Japanese dish with a design of cherry blossoms, and everybody put their best spring outfit forward, so let's get to it!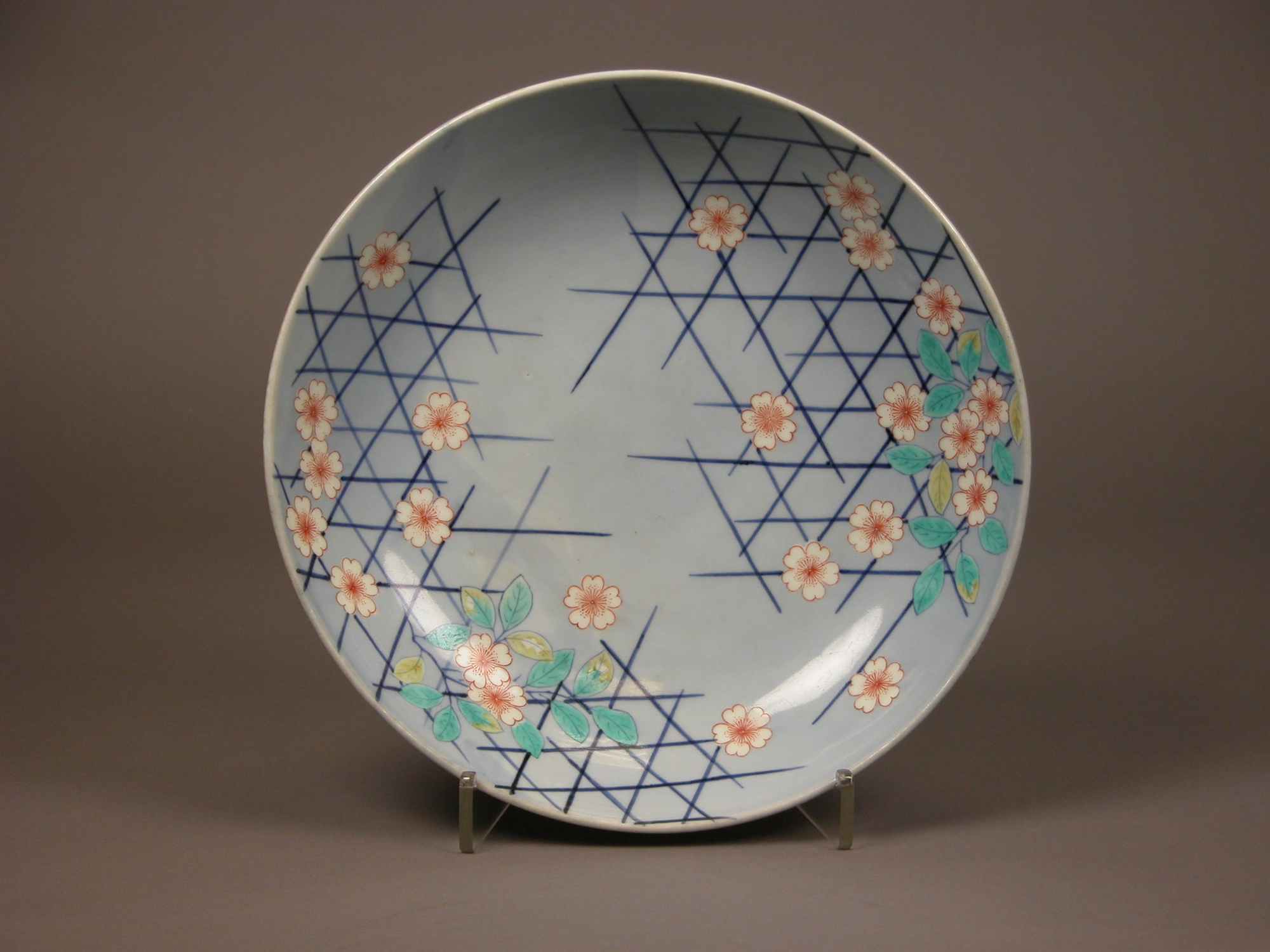 First up is our co-host, Jen, who combined her navy pieces with the subtle floral in her scarf, belt, and earrings. And, not to take away from her super-cute outfit, but how gorgeous is that tree?
Next we have a first time (for me) SIA participant, Nicole from High Latitude Style. Her floral cardigan and plaid skirt are a great interpretation of the inspiration piece. Welcome, Nicole!
It took some searching, but Kezzie managed to find the perfect dress for this challenge:
Mike chose his plaid jacket to mimic the criss-crossing on the plate, and his green shirt is to match the green leaves. Too bad the cherry blossoms around his place are gone by the time he took the outfit photos, but they were beautiful while they last:
If you saw Jen's SIA post two weeks ago, then you'd know that we have a new co-host, Daenel. She went with a simple floral/striped top and jeans, but check out her post for the great details, like her flower necklace:
Bev is also a new SIA participant. She learned about the challenge from Kezzie (this is what I love about SIA, it allows us to reach out and connect with fellow bloggers) and put together the perfect outfit for it. Welcome, Bev!
And lastly, here's me:
And that wraps up another successful challenge. Thank you for participating and don't forget to come back next week for a new inspiration courtesy of our new co-host!
---