SIA Inspiration: Nabeshima Dish
Posted: April 30, 2018
Filed under:
Style Imitating Art
| Tags: style imitating art
Leave a comment
It's again my turn to pick an inspiration for SIA, and since we've had quite a few paintings lately, I decided to go with something a little different this time: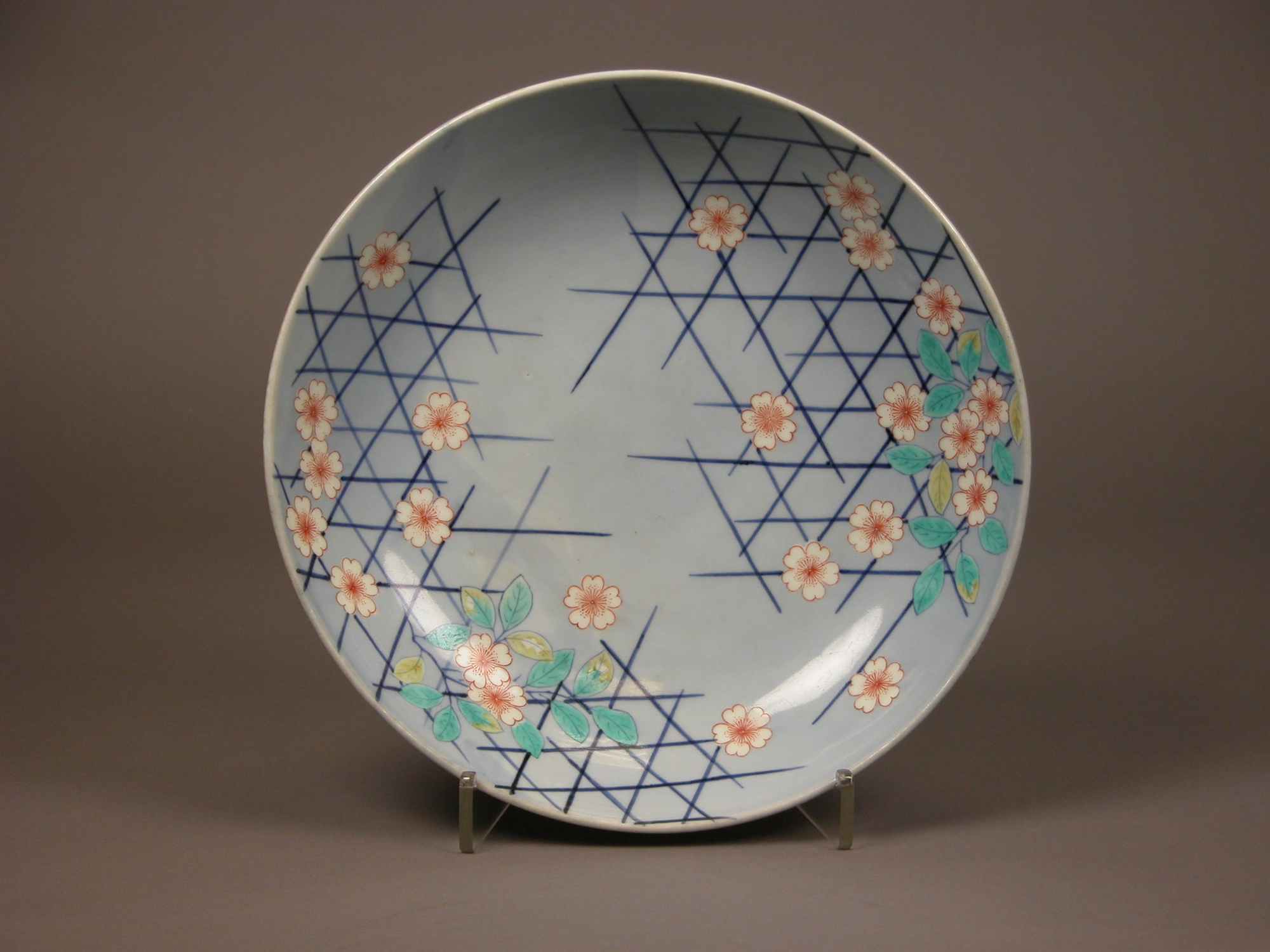 This is a Japanese dish of a particular type called Nabeshima ware, dated from the late 17th century. Nabeshima ware is unique in that its designs drew on Japanese traditions as opposed to Chinese, as you can see from the cherry blossoms and the criss-crosses (a fence? Some abstract element?) on this dish. At the same time, it's very bold and graphic, and features a lot of colors appropriate for spring, which is why I think it would be a good choice for SIA.
The deadline is next Tuesday, May 8th, as usual. Have fun!
---