SIA Inspiration: Melancholy Courtesan
Posted: April 16, 2018
Filed under:
Style Imitating Art
| Tags: style imitating art
1 Comment
The call for a new SIA co-host is still open if you're interested! We've had some expressing their interest already, both from long-time SIA participants and new blog friends, so definitely don't feel that you have to be a participant to host. Just shoot me or Jen an email.
Moving on to the business at hand – it's Jen's turn to host SIA, and this is the painting she picked as the inspiration for this week: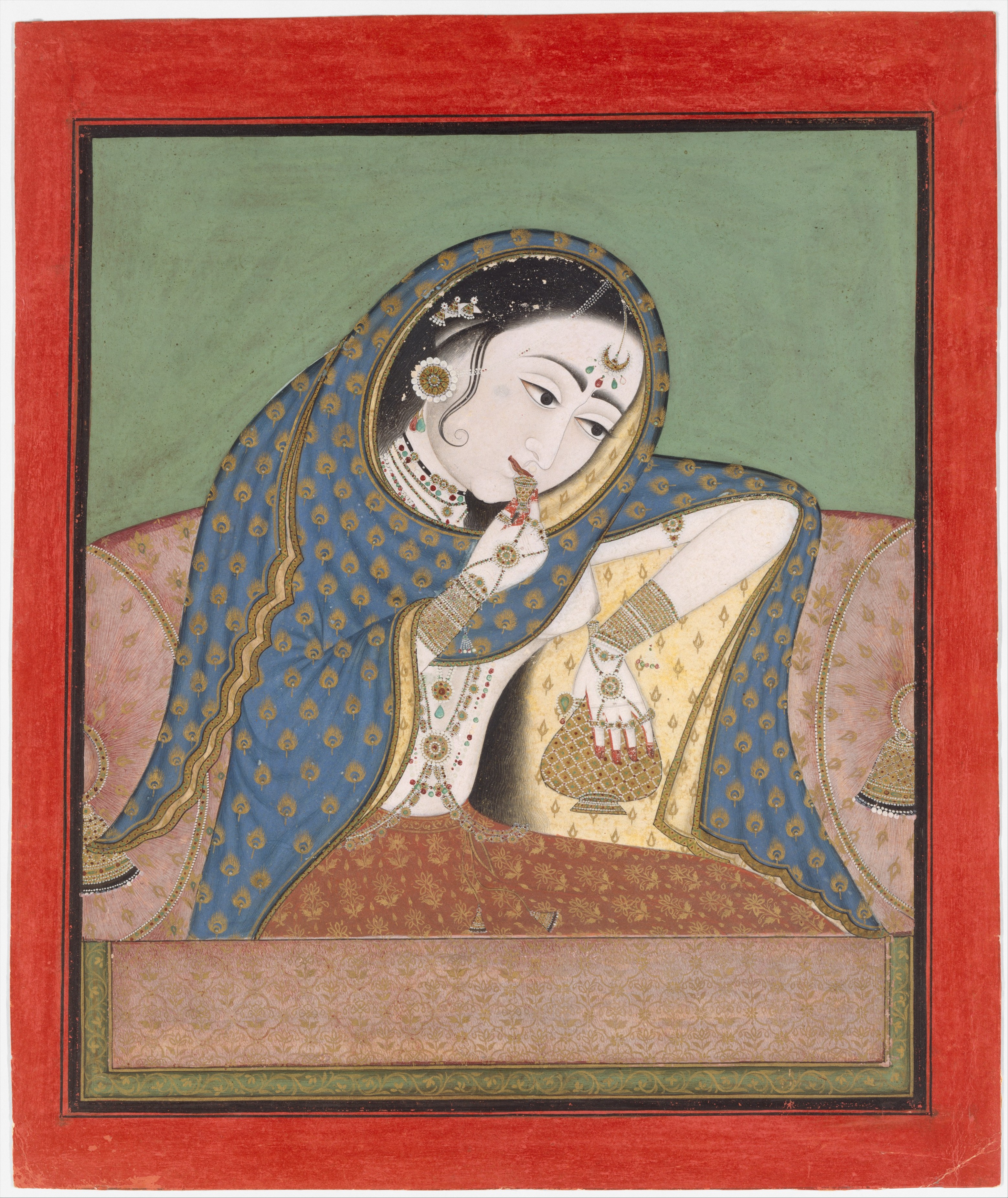 Titled "Melancholy Courtesan", this is a traditional Hindu painting in the Rajput style. You can learn more about its history here.
The painting features a lot of rich colors and subtle patterns, as well as intricate gold jewelry, so you have a lot of options for your outfit. Remember to send it to Jen (librarianforlifestyle@gmail.com) by next Tuesday, April 24th. Enjoy!
---