SIA Inspiration: Bridge Of The Hanging Rainbow
Posted: March 26, 2018
Filed under:
Style Imitating Art
| Tags: style imitating art
Leave a comment
It's Erin's turn to host SIA, and sadly, this will be her last SIA challenge before she takes a break from blogging. Appropriately, Erin's pick is titled "Farewell at the Bridge of the Hanging Rainbow":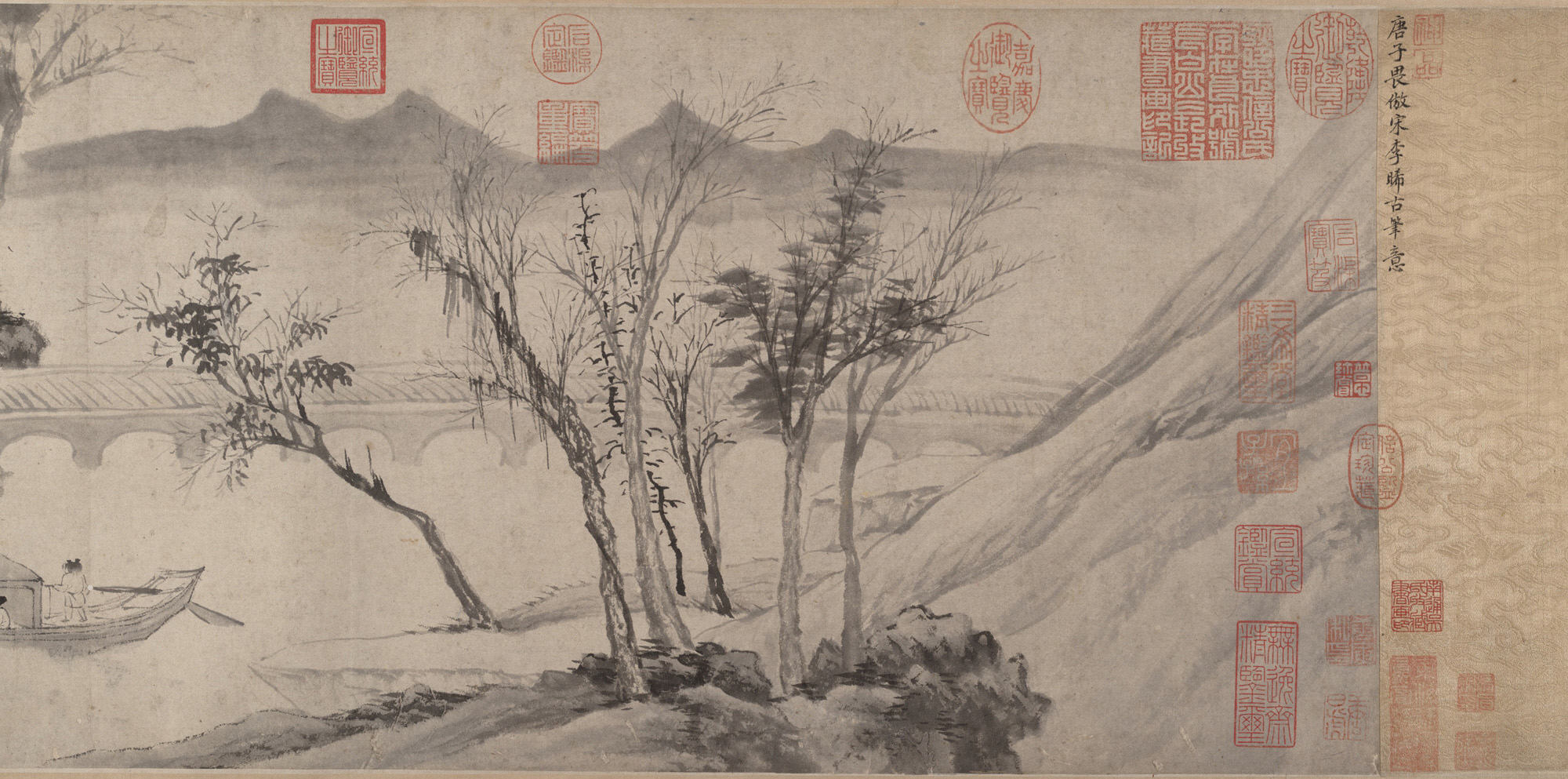 This atmospheric landscape is done after the style of Tang Yin, a famous calligrapher and painter of the Ming Dynasty. Its page on the Met website contains a lot of details about its creation and a translation of the various inscriptions on the painting, so check it out.
Deadline is next Tuesday, April 3rd, as usual. Let's make this a good one for Erin's last challenge, shall we?
---